Cleopatras Pearls Slot Review
Online slots span vast themes, but few captivate like Cleopatras Pearls. Crafted by Swintt, players are beckoned into Cleopatra's enchanting realm, where treasures abound and potential wins skyrocket up to 3,000 times their bet.
Cleopatras Pearls Demo free play
Cleopatras Pearls (Swintt) Available at
Design
Every spin is a step back in time. A meticulously designed realm, complete with pharaohs, sacred falcons, and the radiant Cleopatra, ensnares players' attention. The pearls, shrouded in allure, are the crux, pulling players deeper into the story.
Slot Features
A variety of symbols bring the magic. Scatters hold keys to the Free Spins feature, while during these spins, they remain rooted in place. Special scatters, diverse in function, offer surprise benefits. Players should watch for:
Pearl Scatter: Morphs in Free Spins to unveil a surprise value.
Arrow Scatter: Activates dormant rows, with new rows bearing gifts.
Plus Scatter: Amplifies the reset-counter.
Adding Scatter: Boosts winnings of up to 5 pearls.
Multiply Scatter: Doubles the pearls' worth.
Summarize Scatter: Tallying all pearls, it boosts the winnings.
Chest Scatter: Unveiled after 10 rounds, a jackpot might lie within.
Free Spins
Landing six or more scatters heralds Free Spins. This play occurs across six rows, but only the bottom three are initially active. Stickiness characterizes scatters in this feature, and each one resets the Free Spins Counter to three. The round concludes either when spins are exhausted or when scatters and unopened chests dominate.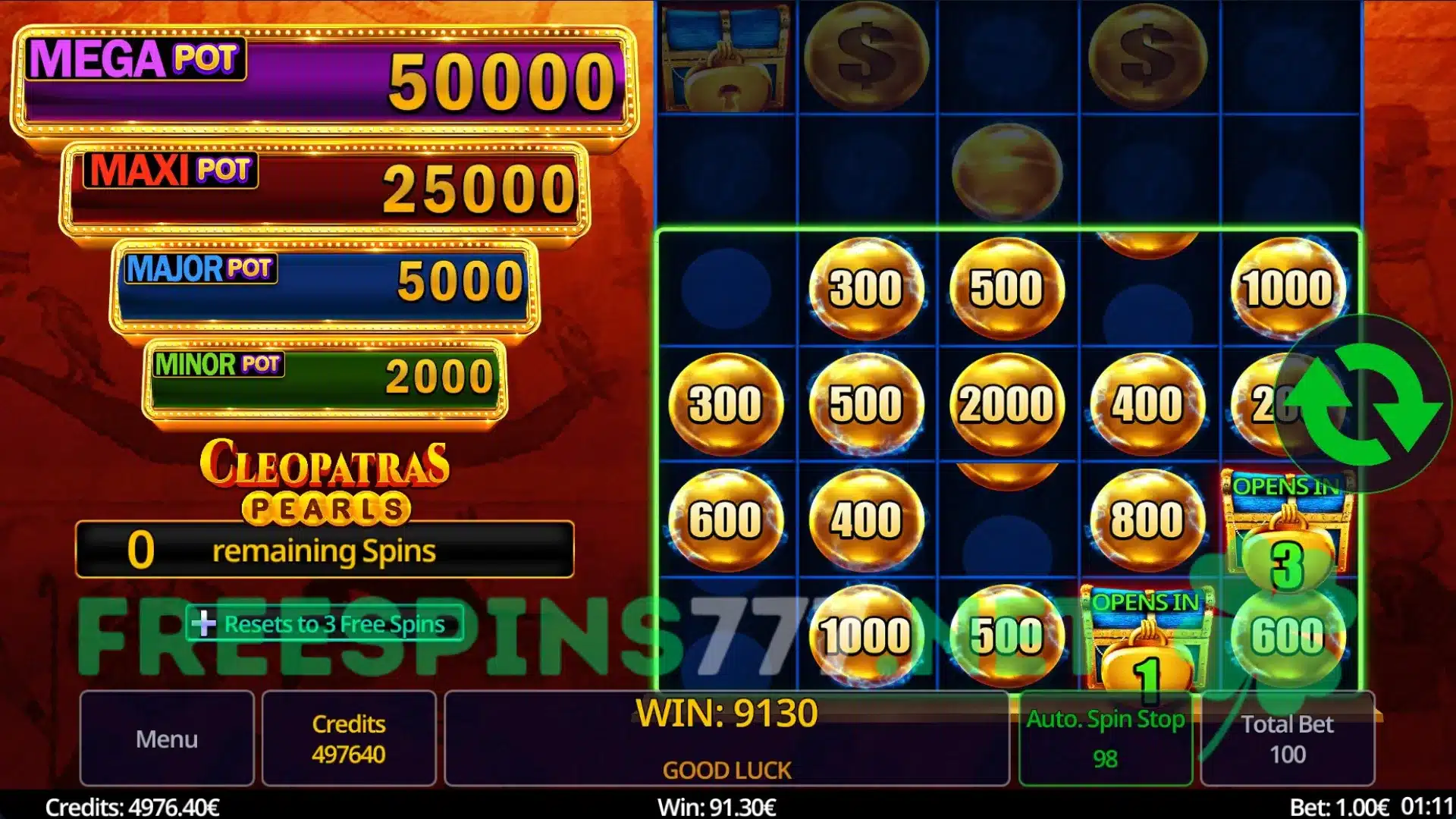 Cash Collect
Within this special feature, scatters, particularly the Pearl Scatter, disclose random values, elevating the winnings.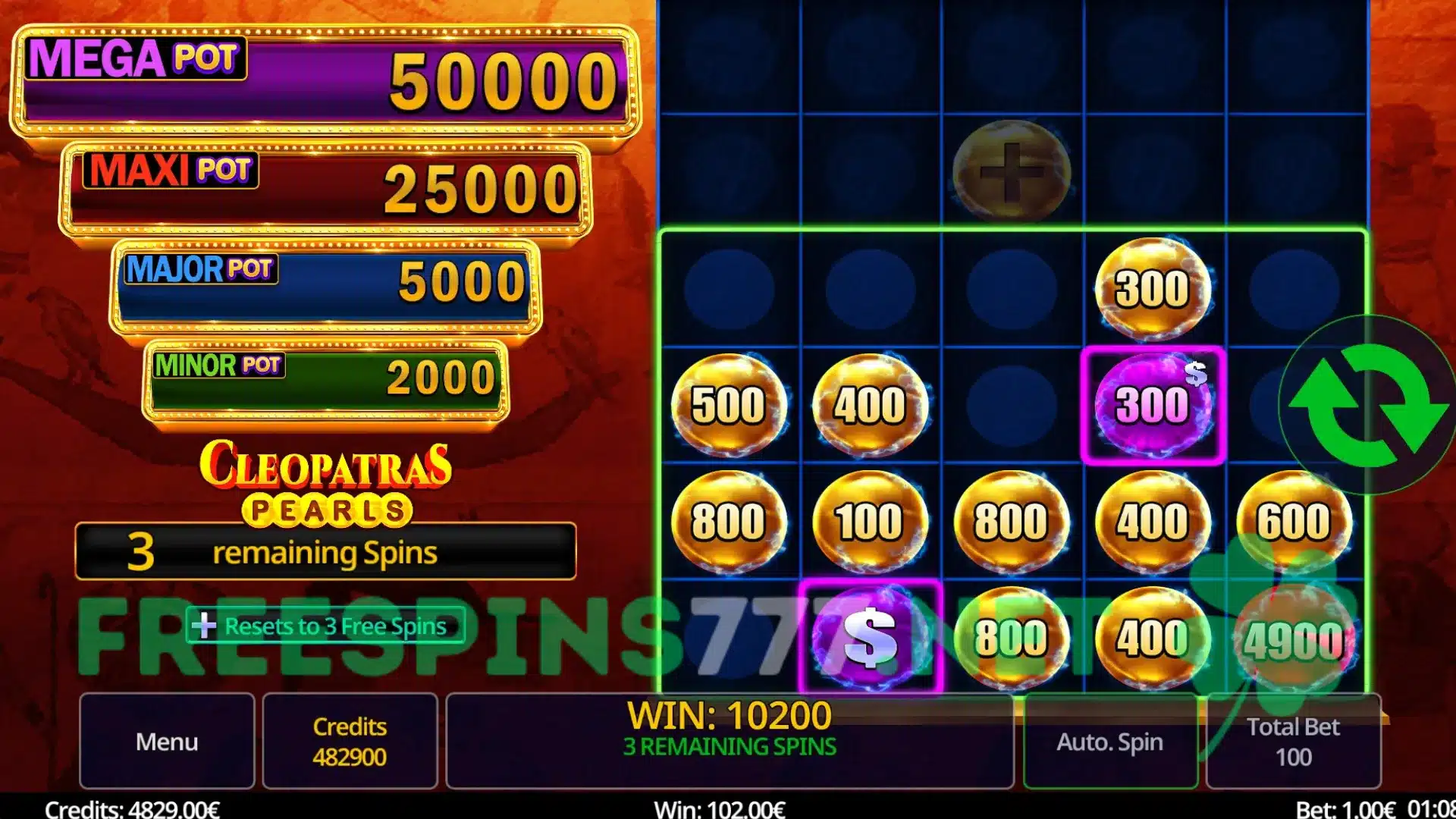 Bonus Buy Feature
Impatient souls or those seeking instant thrills can leverage the Bonus Buy. At 100 times the bet, the bonus round is instantly accessible.
Cleopatras Pearls Slot Review Conclusion
Swintt's Cleopatras Pearls isn't just a slot; it's an odyssey. An odyssey through ancient Egypt's marvels, brimming with potential rewards. Seasoned players or novices, if the call of Cleopatra beckons, this game promises a thrilling journey.