A Deep Dive into Gold Vault Roulette Live
The online casino scene brims with thrilling games, but one has caught the collective eye: Gold Vault Roulette Live. This captivating blend of classic European Roulette and high-payout RNG elements offers engaging gameplay and increased rewards. This addition to the Roulette family is nothing short of luxurious.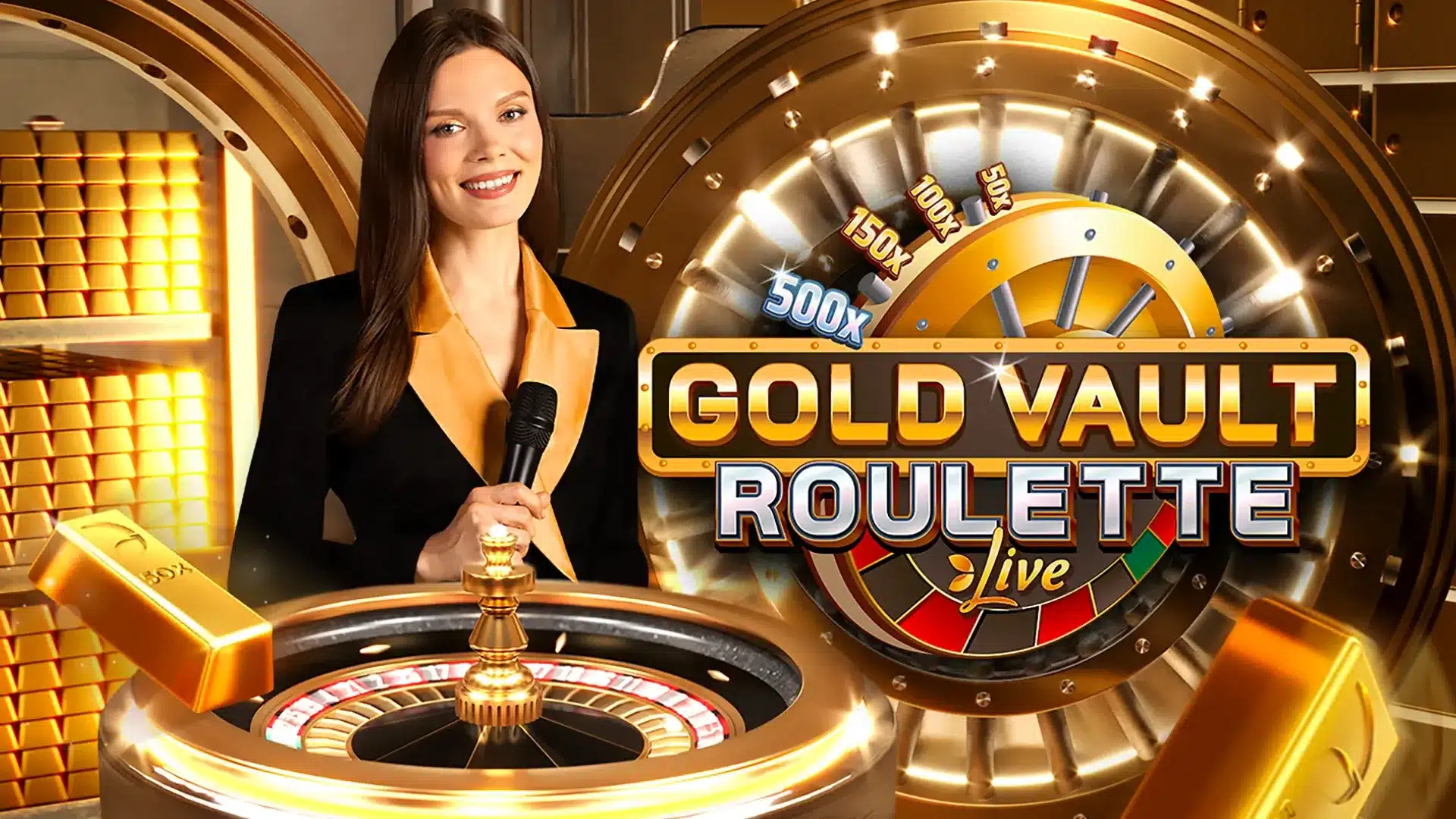 The Gold Bars: Unleashing Multiples of Excitement
Every spin reveals between five to twenty Gold Bars, each acting as a 50x multiplier. These bars are placed randomly on a bet spot, enabling multiplied wins. With up to three Gold Bars on a single bet spot, multipliers can rocket to 150x per bet. For thrill-seekers, a rare Super Gold Bar can emerge during specific game rounds, offering a staggering 500x multiplier.
The Objective: A Blend of Prediction and Fortune
The core objective of Gold Vault Roulette Live is to predict where the ball will land. The wheel features numbers 1-36 and a single zero, allowing for a variety of bets on the Roulette table. Betting options range from a single number to a range of numbers, each carrying different payout rates.
Gameplay: A Strategic Sequence of Events
Once betting time expires, the dealer sends the ball spinning and reveals the Gold Bars from a safe with four boxes. The ball's final resting place determines the winning number. Players with a chip on that number win, with Gold Bar multipliers boosting their winnings accordingly.
A Touch of Automation and Opulence
Gold Vault Roulette Live also offers an 'Autoplay' feature for players keen on consistent bets over several game rounds. Set against the backdrop of a bullion vault, the game weaves a luxurious and exciting narrative that enhances the overall gaming experience.
Understanding the Odds: RTP and Volatility
The game has an RTP of 97.03% for Straight-up numbers and 97.30% for all other bets. It's a less volatile alternative to Lightning Roulette, offering more multipliers of a lower value. While the straight-up number payout of 24:1 is less than Lightning Roulette's 29:1, strategies typically emphasize Straight-Up bets and Gold Bar Multipliers in Gold Vault Roulette Live.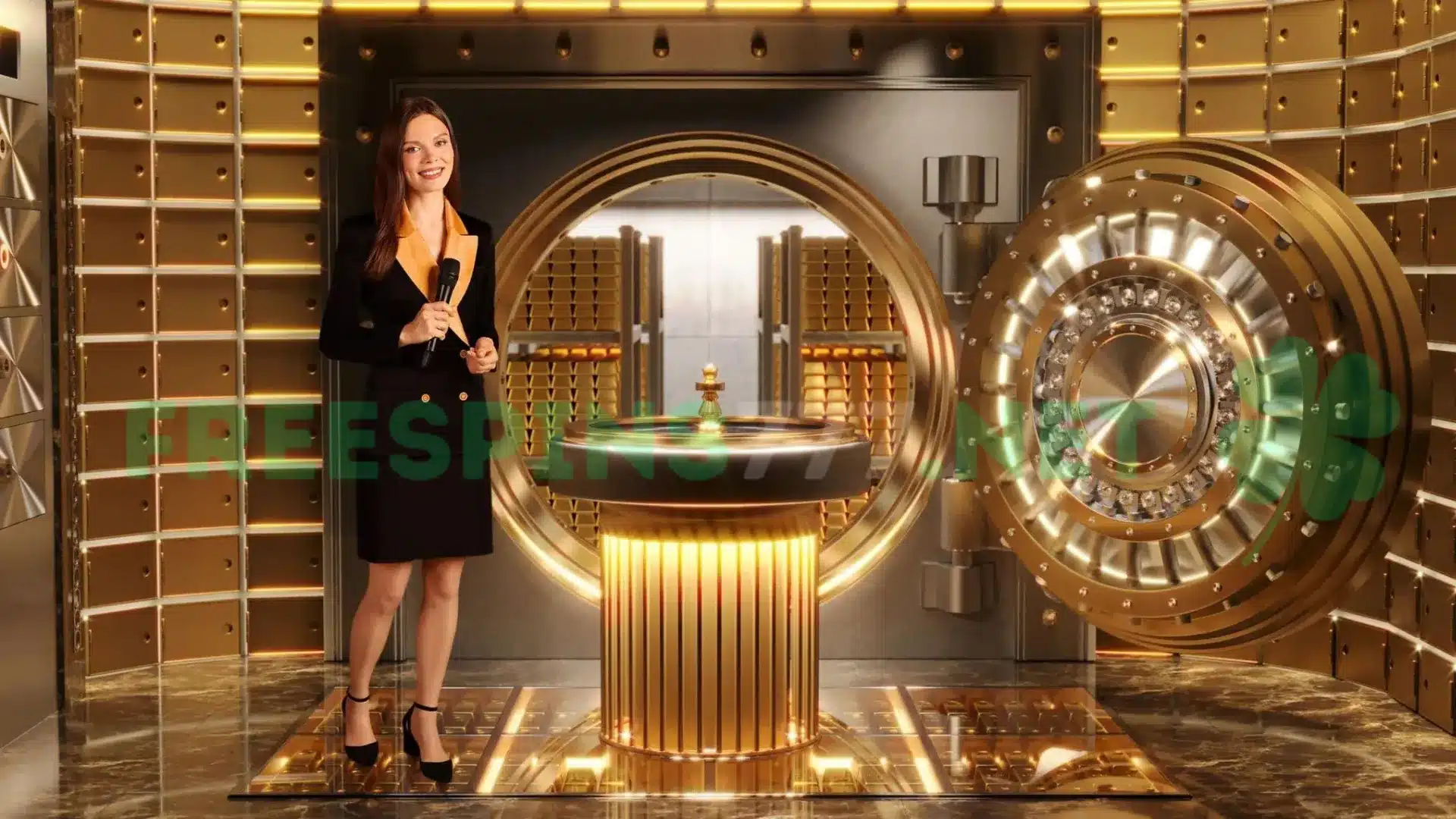 Conclusion
In conclusion, Gold Vault Roulette truly takes online casino gaming to the next level. This innovative fusion of classic roulette with an added layer of high-payout RNG excitement, designed by the industry-leading provider Evolution Gaming, creates an unparalleled gaming experience. Whether you're a seasoned player or just beginning your journey, Gold Vault Roulette Live promises to keep you on the edge of your seat, eagerly anticipating the reveal of every Golden Bar. Brace yourself for an unforgettable adventure in the virtual vault where gold and fortune await!
All New Upcoming Evolution Gaming Live Games for 2023