The Arrival of Lightning Lotto Live
Experience a new revolution in online lottery gaming, Lightning Lotto Live. Operated by Evolution Gaming, this exciting addition to the digital casino world is set to launch in 2023. The game ingeniously weaves in Lightning multipliers to the conventional lottery, potentially multiplying your winnings.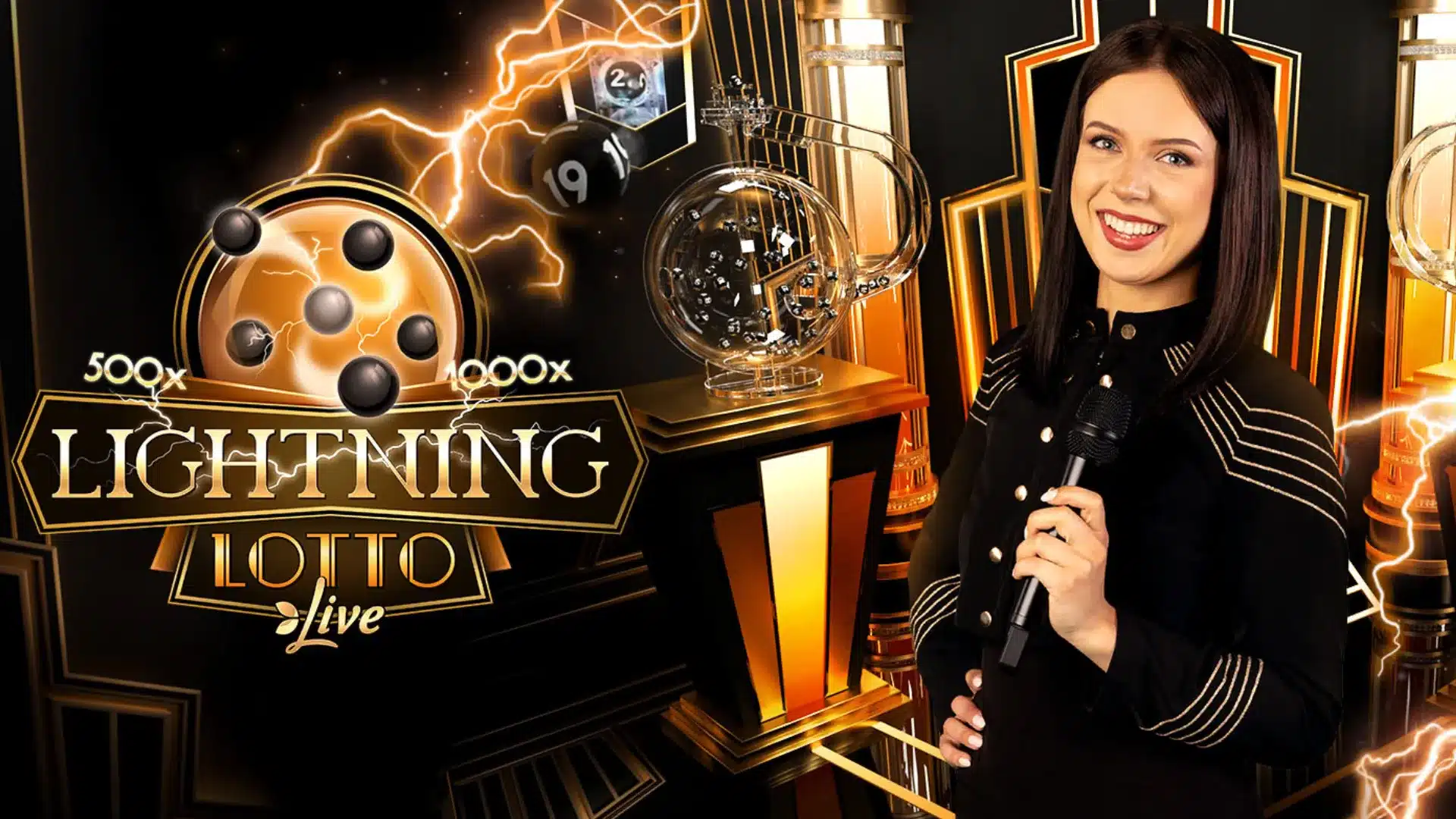 Understanding the Mechanics of Lightning Lotto
A game round of Lightning Lotto allows the purchase of one or many tickets. Two drums and two sets of numbers are in play. Initially, five balls are drawn from the first drum. Then, a ball is drawn from the second drum. Hope lies in matching the numbers drawn with the numbers on your ticket.
The Spark of the Lightning Number
The real magic starts with the Lightning number. This lucky number can transform your game completely. If this number is on your ticket, brace yourself for a hefty multiplier. The entire ticket's winnings get multiplied, making this a potentially life-changing event.
The Intrigue of the Golden Number
Besides the regular numbers, there is an intriguing sixth golden number on every card. A separate Lightning drum containing ten balls draws this special number. It comes with a random multiplier. If your ticket carries this golden number, the entire winnings of the ticket are boosted.
Joining the Lightning Family
This brand-new lottery game joins the ranks of the successful Lightning series by Evolution Gaming. The series already includes popular games like Lightning Roulette, Lightning Dice, Lightning Baccarat, and Lightning Blackjack. The expected volatile gameplay of Lightning Lotto is likely to intrigue and engage both new and seasoned players.
Anticipating the Final Release
Although the information is still somewhat limited, Lightning Lotto is definitely something to keep on your radar. The release is scheduled for the third quarter of 2023 with a RTP of 93,00%. As we near the launch, keep an eye out for updates on this exciting, new lottery experience. The specifics of lightning rounds might differ slightly, but the thrill of Lightning Lotto will be in line with the rest of the Lightning family games.
All New Upcoming Evolution Gaming Live Games for 2023