POP Royale Slot Review
Dive into the world of POP Royale by AvatarUX, a unique slot game that transports you high up among the clouds. This game boasts a futuristic design reminiscent of popular video games like Fortnite. With vibrant combatants, weapons, and dramatic tunes, you're in for a visual treat. The game's dynamic grid shifts in size, starting with a 5x3 layout and expanding to offer up to 59,049 ways to win!
POP Royale Demo
POP Royale Available at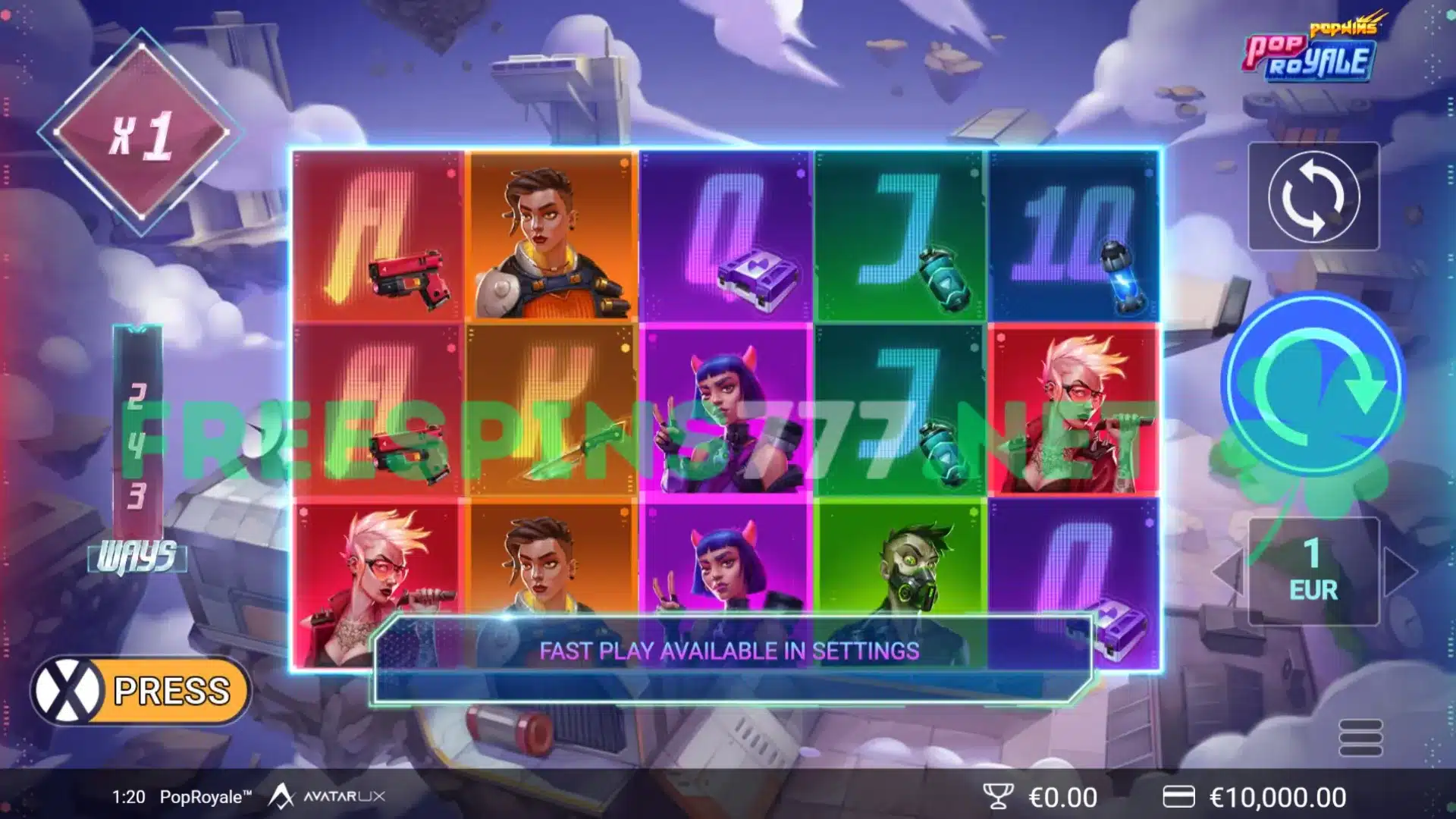 POP Royale Slot Features
PopWins Mechanic: This feature is the heart of the game. Winning combinations cause the symbols to split, increasing the reel height. In the base game, the reels can grow up to 6 symbols high, while in free spins, they can reach up to 9 symbols high.
Dynamic Grid: The game starts with a 5x3 grid, offering 243 ways to win. However, as you play and win, the grid can expand, increasing your chances with up to 59,049 ways to win.
Symbol Variety: POP Royale offers a rich array of symbols. From the familiar 9-A card royals to unique character symbols, there's a lot to look out for. The super high pay character is the star, offering a whopping 15x payout for a 5 OAK win.
Gamble Wheel
Before diving into the free spins, you have the chance to gamble your spins. A successful gamble can boost your free spins count, but be cautious! An unsuccessful gamble will send you back to the base game. If luck is on your side, the gamble wheel might land on a golden field, further increasing your free spins.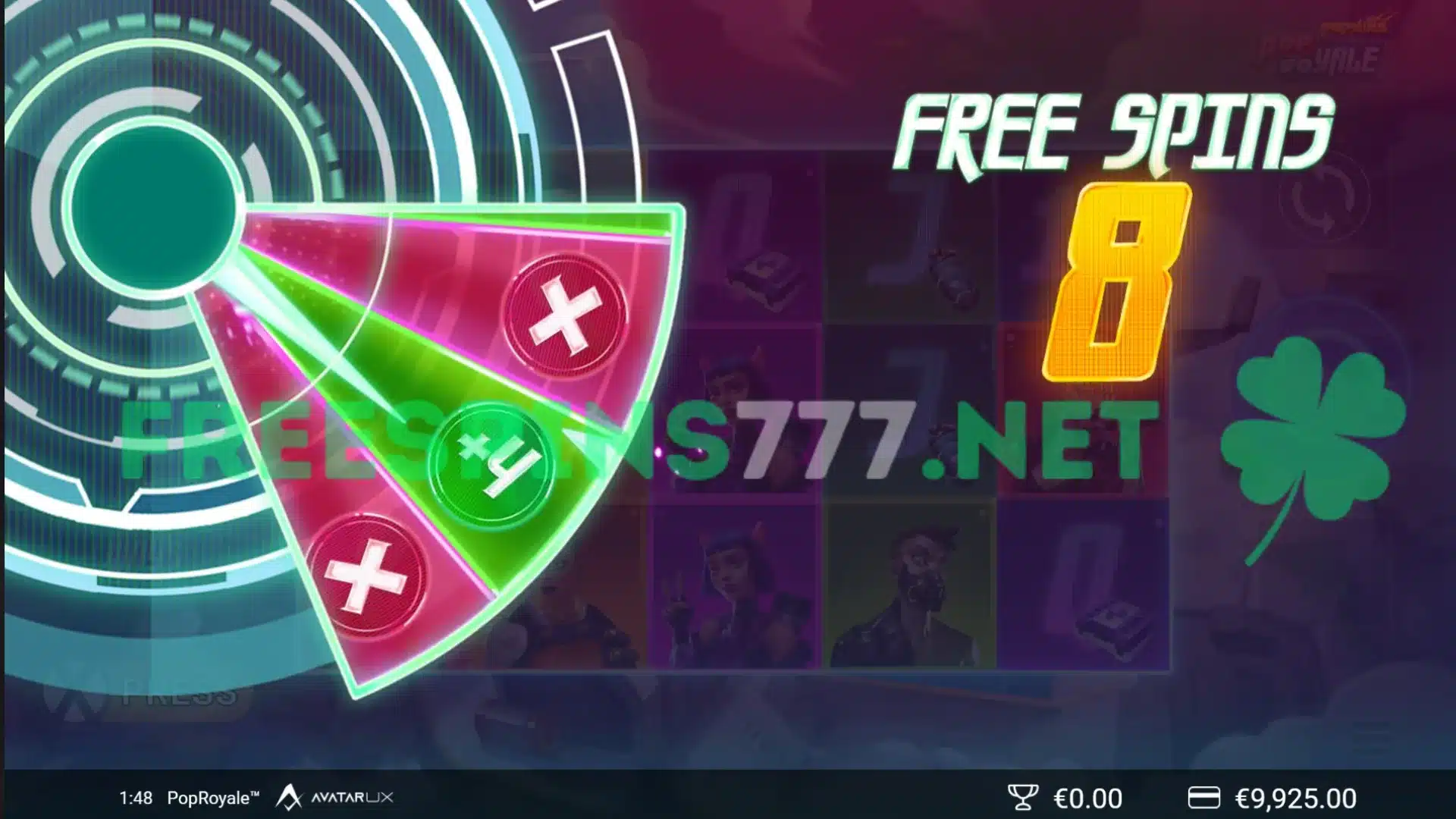 XPRESS Feature
Want to speed things up? The XPRESS menu lets you:
Buy a spin on the gamble wheel for up to 16 free spins at 75x the bet.
Purchase 5 free spins for 75x the bet or 12 free spins for 300x the bet.
Opt for the ante bet, doubling your chances of entering free spins for an additional 25% wager.
Free Spins
Unlocking the free spins is a thrilling journey. Expand all 5 reels to 6 positions high in the base game, and you're in! During free spins, the multiplier starts at x2 and increases with each win. If you manage to expand all reels to their maximum height, you'll get a +3 boost to your multiplier, with subsequent wins adding +4.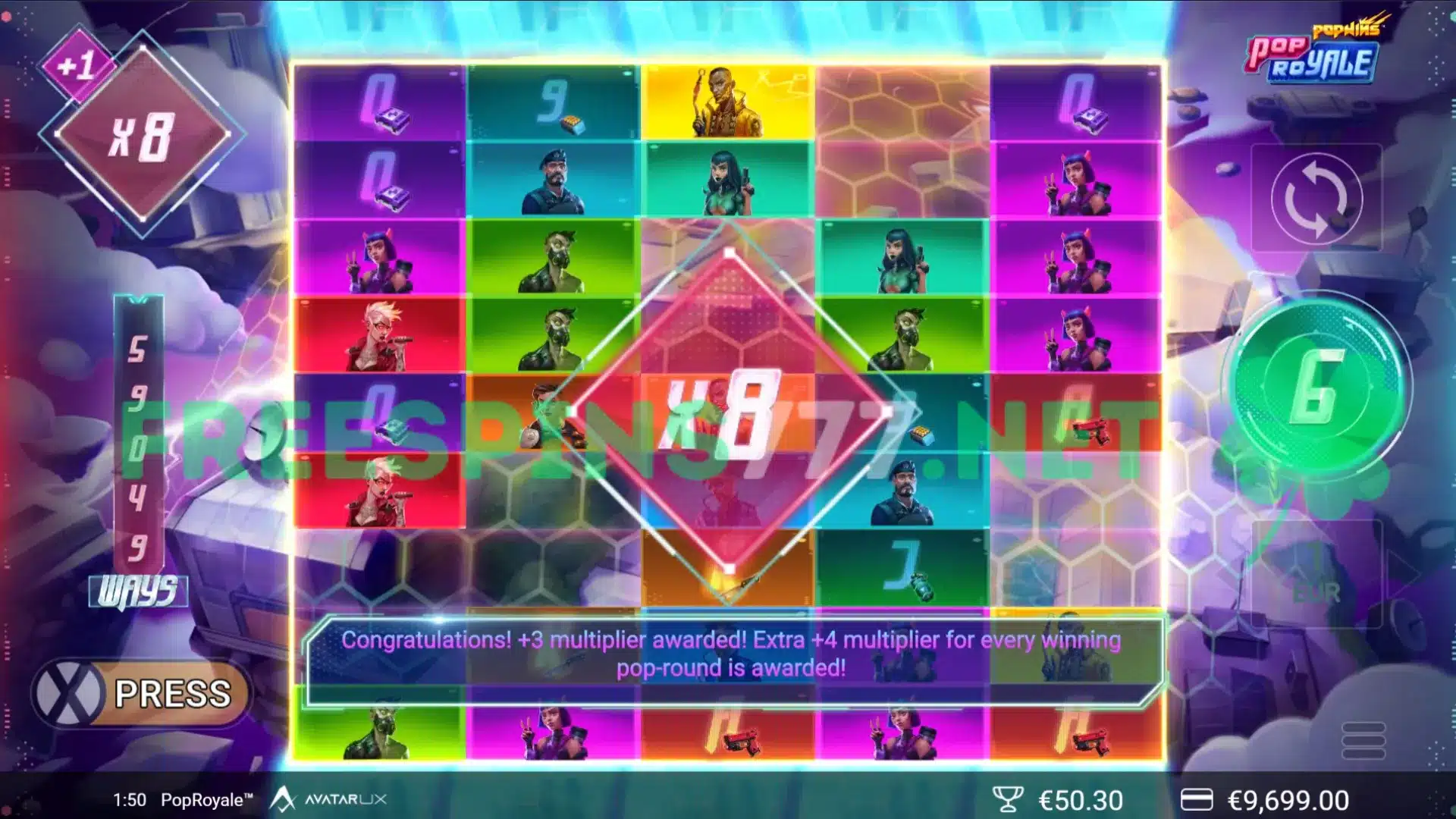 Bonus Buy Feature
For those eager to jump straight into the action, the XPRESS menu offers options to buy free spins directly, letting you dive into the excitement without the wait.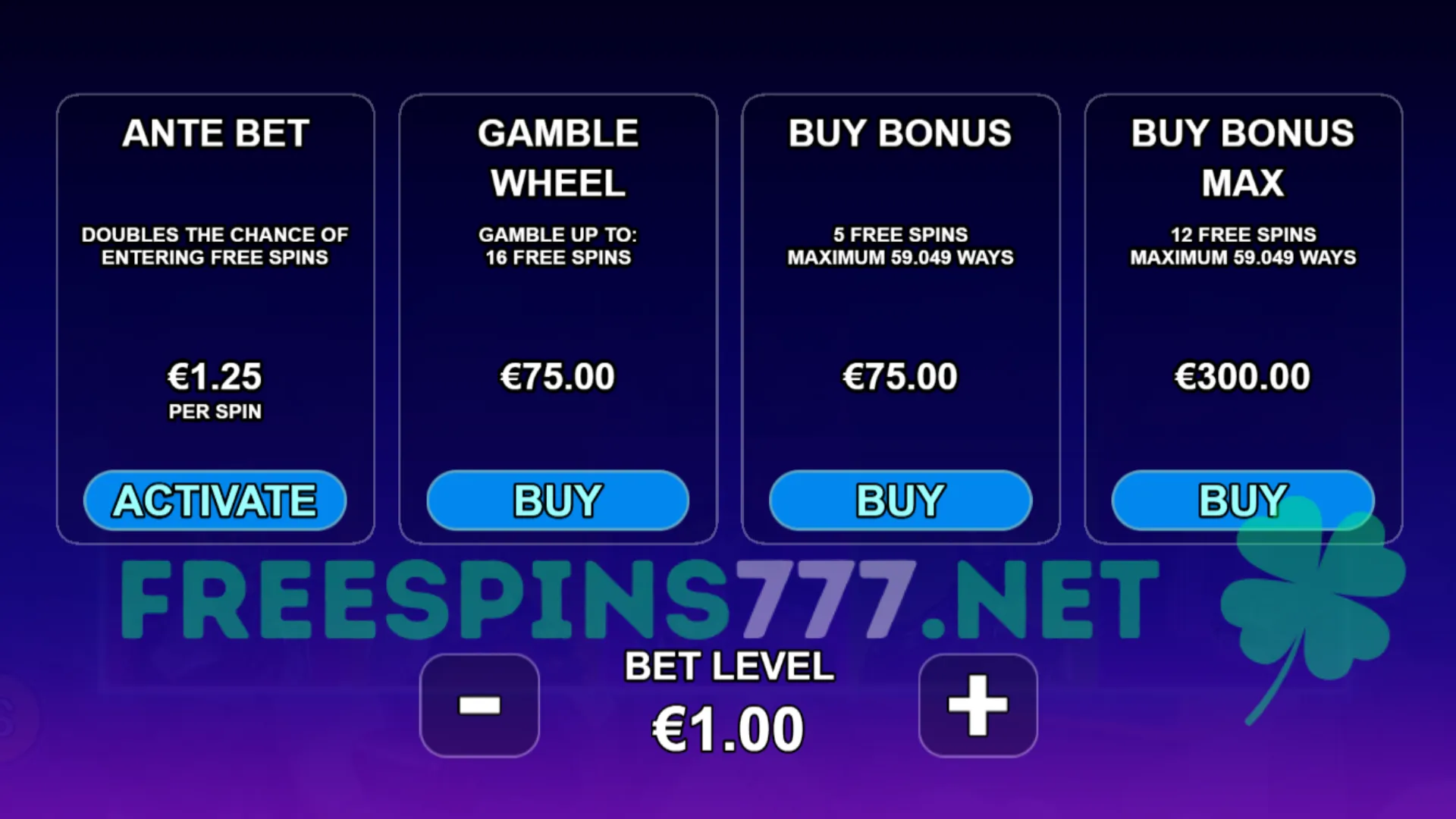 POP Royale Conclusion
POP Royale is more than just a slot game; it's an experience. With its high RTP of 97.96%, it stands out in the crowd. While it might not introduce groundbreaking features, its proven mechanics and engaging design make it a must-try. Whether you're new to the PopWins series or a seasoned player, POP Royale promises a blend of fun and rewards. So, are you ready to pop and win?