Scroll of Seth Slot (Play'n GO)
Diving into the Chaotic Realm: Review of the Scroll of Seth Slot
Online slot games never cease to surprise us. The latest entrant, the Scroll of Seth Slot by Play'n GO, continues this trend. This game transports players to ancient Egypt, featuring Seth, the God of chaos.
Scroll of Seth Demo Slot Free Play
Play Scroll of Seth Slot for real
Unleashing the Power of Seth: Game Theme and Mechanics
Influenced by Egyptian mythology, the game shines with an intriguing aura. Seth, the God of storms, deserts, and disorder, is at the heart of this creation. It's said that the Scroll of Seth possesses immense chaotic energy, which can morph anything into pure gold.
Nitty-Gritties of Gameplay: Betting, Reels, and Paylines
The game is a 5-reel slot with 50 fixed paylines. Winning sequences are formed by three or more matching symbols. These symbols should be aligned from left to right, starting from the leftmost reel. The minimum bet is $/€0.10 per spin, while the maximum is $/€100.00 per spin.
Analyzing Profitability: RTP and Win Potential
Profitability is paramount for any player. With a theoretical RTP of 96.31% and a maximum win cap of 5,000x, Scroll of Seth offers promising returns.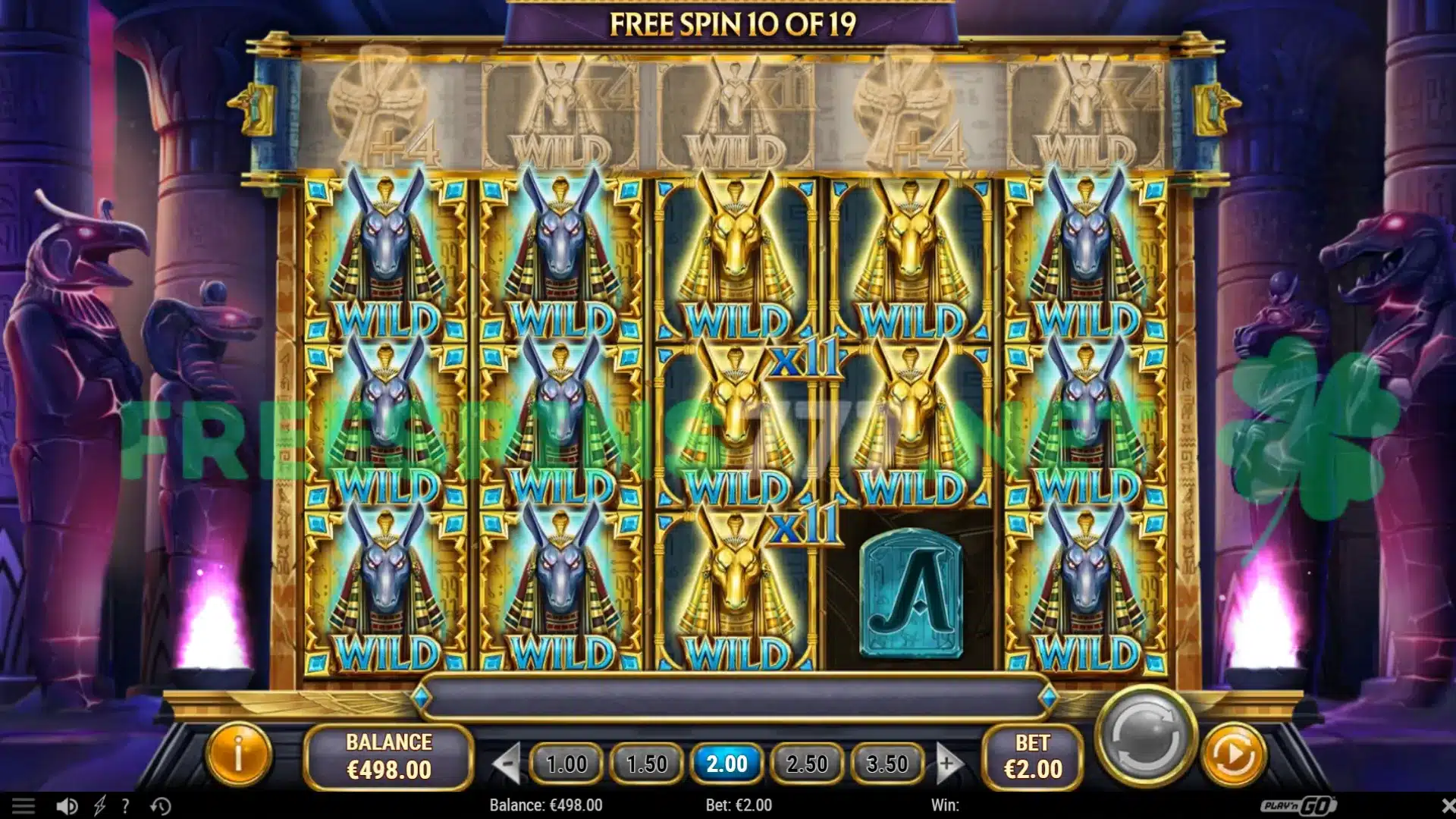 Decoding the Symbols: High and Low-Paying Symbols
The highest-paying symbol is the Monkey, followed by the Snake, Reptile, Bird, and Fish. The Ace, King, Queen, Jack, and Ten symbols form the low-paying brigade. Regular Wilds, which can substitute for all symbols except Scatters, appear on reels 2 and 4.
Unlocking the Chaos: The Wild Reel Feature
The game's Wild Reel is a unique feature that's triggered by Scroll Scatters landing on reel 3. During the base game, 1-3 Enhanced Wilds can appear at once. In Free Spins, 2-5 Enhanced Wilds and Scroll Scatters can land. Ankh Scatters also become Wilds underneath the Enhanced Wilds.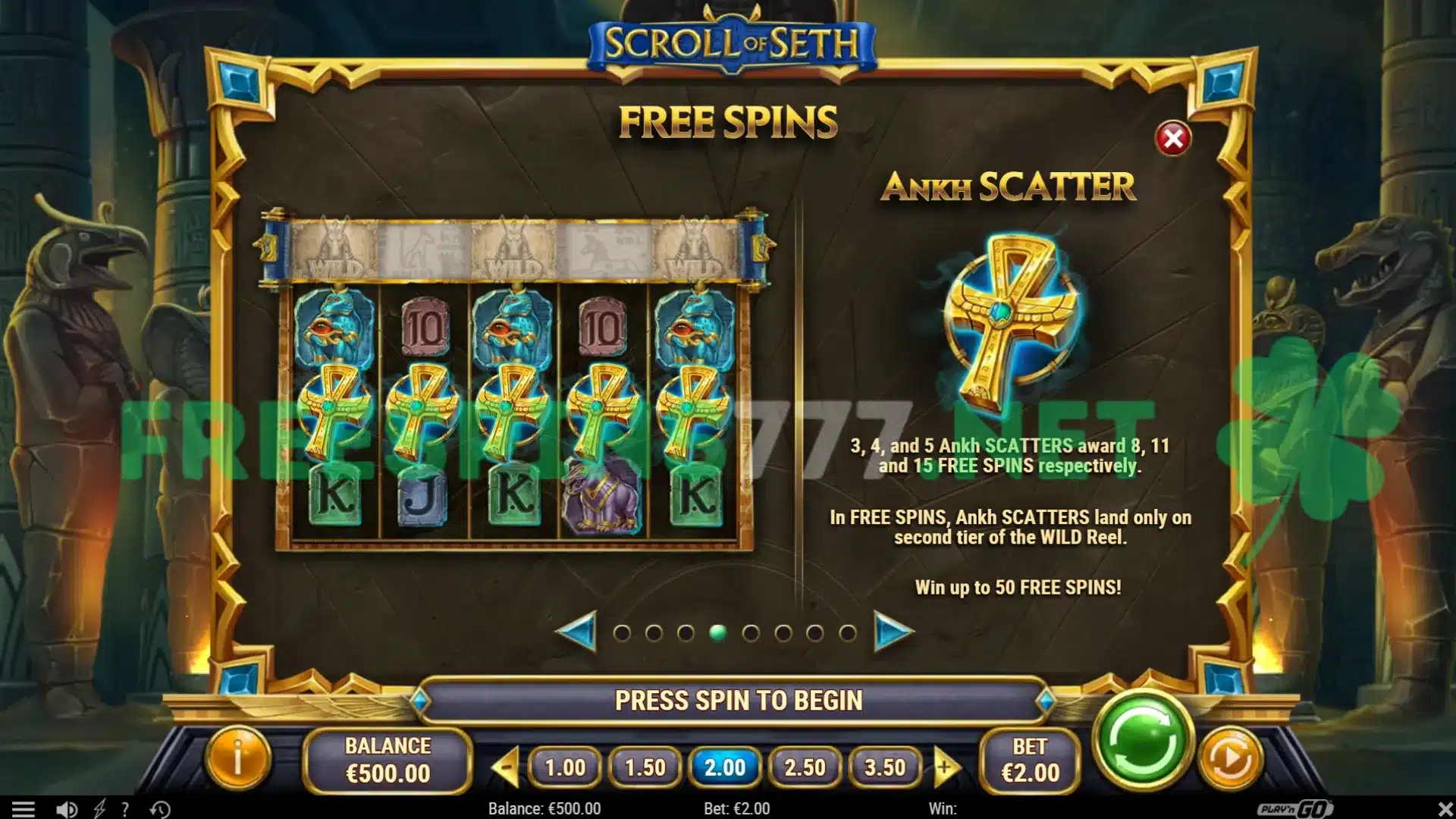 Spinning the Scroll: Free Spins and Multipliers
Three, four, or five Ankh Scatters landing anywhere during the base game trigger the Free Spins round. Players are awarded 8, 11, and 15 Free Spins respectively. A second tier of the Wild Reel activates during Free Spins when a Scroll Scatter lands. This brings in Multiplier Wilds and additional Free Spins.
Wrapping Up: A Satisfying Addition to the Online Slot Catalogue
Online slot enthusiasts eagerly await the release of the Scroll of Seth Slot on July 20, 2023. With captivating themes and generous rewards, this game promises to be an exciting addition to the pantheon of online slots.