Valhall Gold: The Crown Jewel of ELK Studios
Online casinos have risen in popularity over the years, and discerning players are constantly on the lookout for the most riveting games. Enter Valhall Gold, the zenith of ELK Studios' Gold slot series. For those unaware, here's what sets it apart.
Valhall Gold Demo
Play Valhall Gold Slot for real
Unveiling Valhall's Mystique
Valhall Gold is not just another slot game. It draws inspiration from Norse mythology's Valhall - a realm reserved for valorous warriors who met their fate in battle. Our beloved explorer Kane, after thrilling escapades in other games, reincarnates as a Viking here. A perfect blend of lore and adventure.
Drench Yourself in Norse Elegance
As you immerse yourself in the game, a visual treat awaits. ELK Studios, known for their attention to detail, have excelled once again. The game backdrop presents a serene fjord, overshadowed by looming mountains. And when luck grants you free spins? The scenery evolves, revealing grand statues and an ambiance reminiscent of legendary Norse feasts.
Mastering the Mechanics
The beauty of Valhall Gold lies not just in its aesthetics but also in its robust mechanics. This game offers:
A dynamic grid with 6 reels, 4 rows, and 4,096 ways to win, which can surge to a staggering 531,441 ways with a 9-row expansion.
A myriad of symbols, ranging from runic stones to the gallant Kane, with varied sizes.
And, a wild card that's ever adaptable, enhancing one's winning chances.
Avalanche: Unraveling the Enigma
Winning symbols disappear, paving the way for fresh ones.
Successive avalanches can elevate the reels, reaching up to 8 rows.
Exceptional symbols have the power to unlock a ninth row.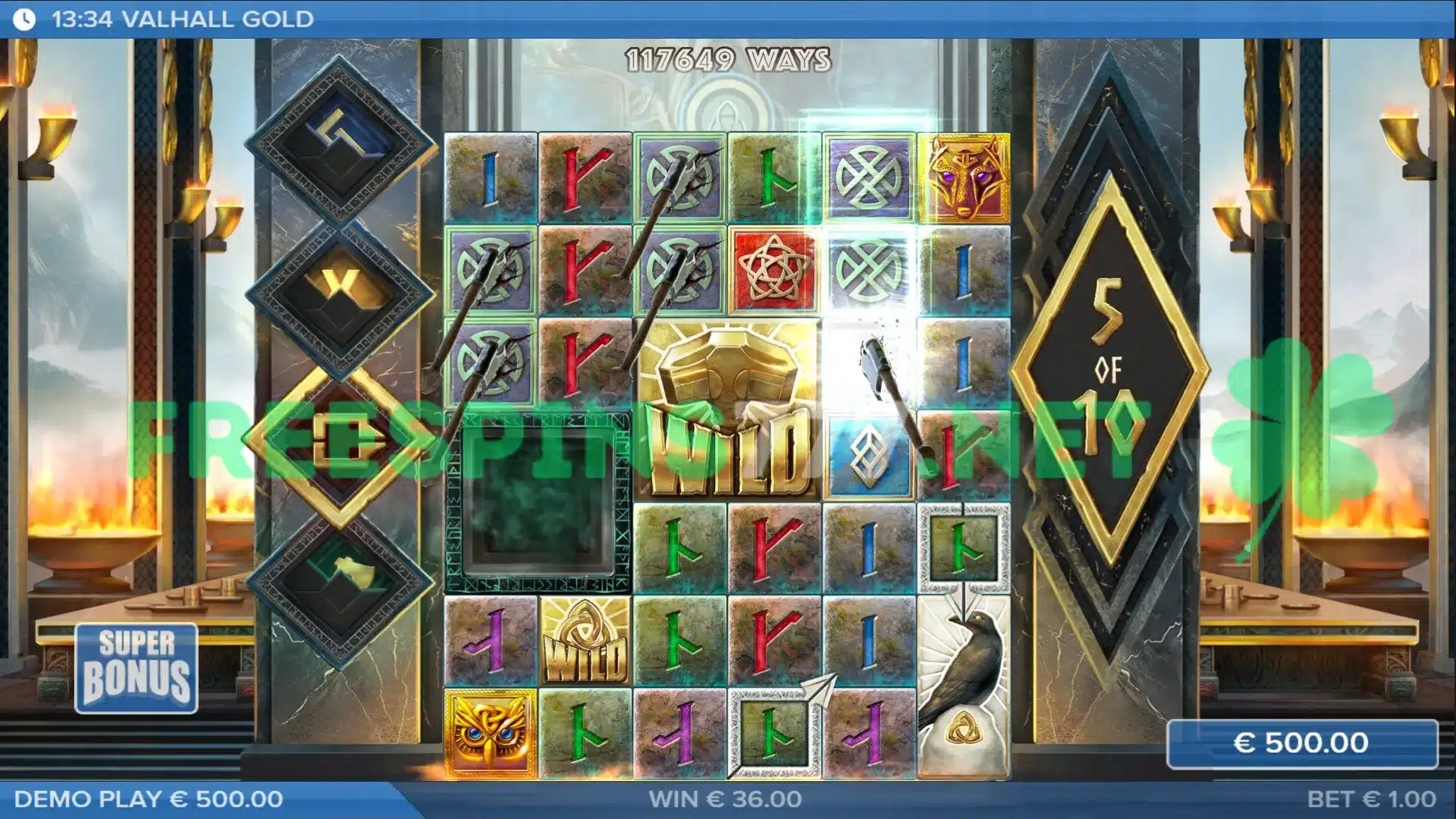 Engaging with Odin's Ravens
In Valhall Gold, Odin's Ravens start as potential hurdles. But with a twist of fate, if two or more convene, they morph into beneficial wilds.
Loki: The Enigmatic Trickster
Loki's influence in the game is paramount. As a 2x2 blocker, Loki's magic ensures that every spin holds a surprise. From amplifying multipliers to switching win directions, his antics keep players on their toes.
Almighty Thor's Offering
Who can overlook the might of Thor? Especially when his symbol, a 2x2 wild, remains steadfast during a game, augmenting winning chances.
Bonus Games: More than Just an Extra
Achieving 3 to 6 scatter symbols can lead to 10-25 free drops. Players begin at a safety level of 5 rows, which can rise with every triumphant drop, amplifying the thrill.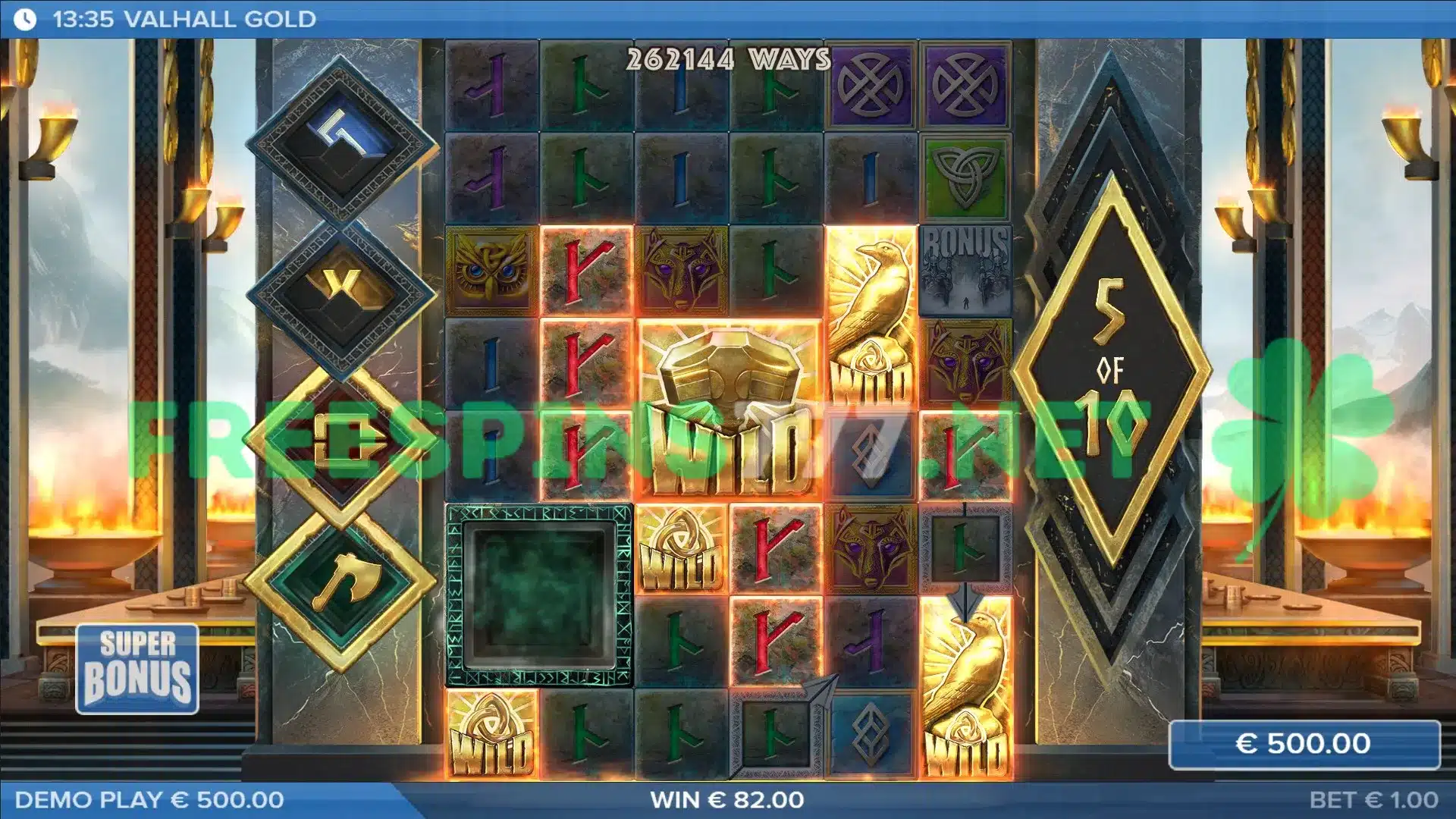 Decoding X-iter
The Bonus Hunt mode doubles your chances of entering the bonus game.
Big Block guarantees a significant symbol for players.
Trickster Loki promises an assured Loki symbol, spicing up the game.
Opt for Bonus or Super Bonus to buy your way into the bonus round, with the latter offering a fully-equipped Loki inventory.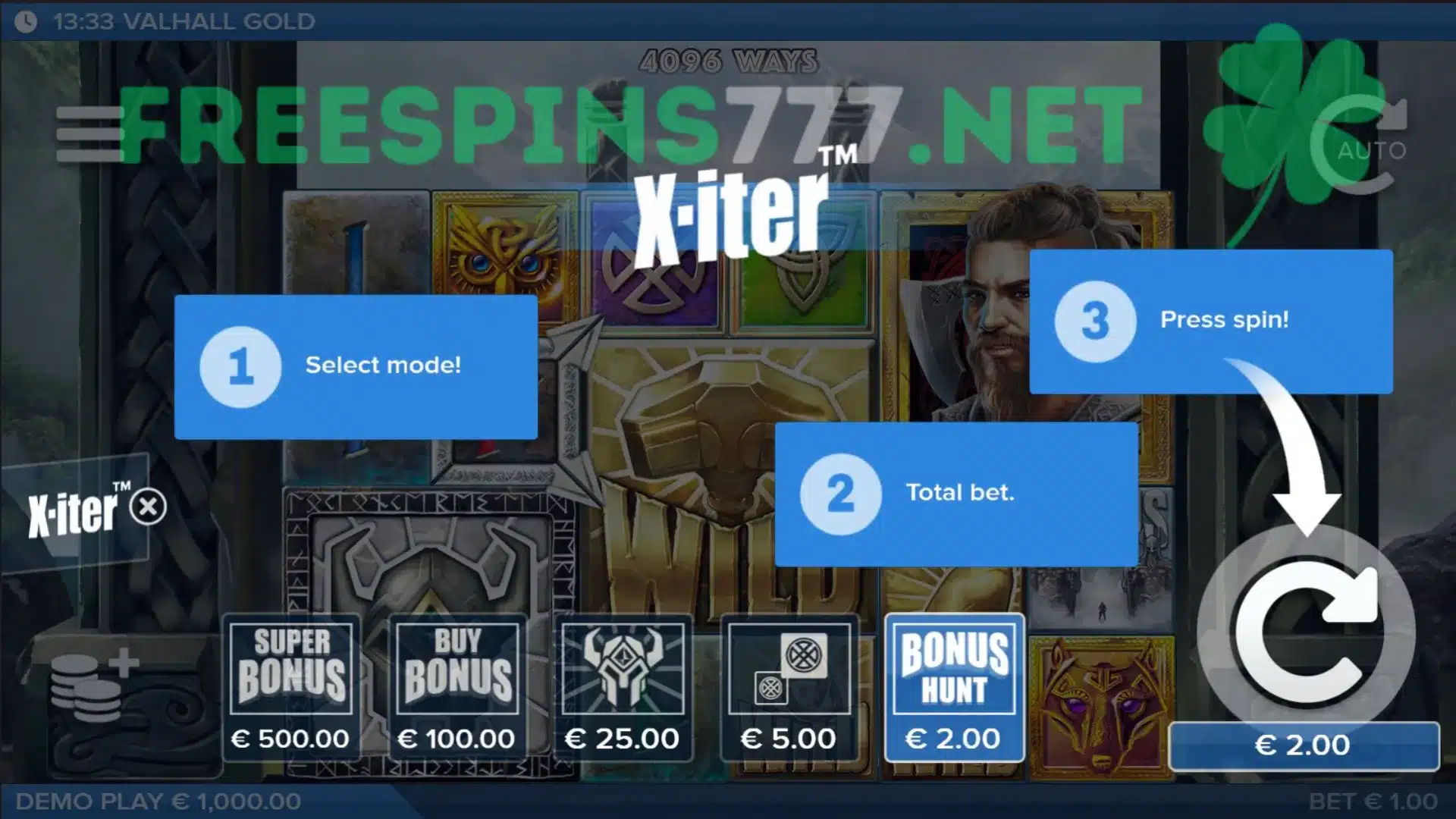 Valhall Gold - Closing Thoughts
Valhall Gold stands out as a testament to ELK Studios' prowess in crafting unparalleled slot games. Its synthesis of Norse mythology and innovative gameplay ensures that both newcomers and slot veterans have an experience worth cherishing.