Demon Pots Slot Review (Pragmatic Play)
Demon Pots Slot Review
Dive into the fiery depths with "Demon Pots" slot game. Brought to life by Reel Kingdom under Pragmatic Play, it offers a uniquely infernal gaming experience.
Play Demon Pots Demo for free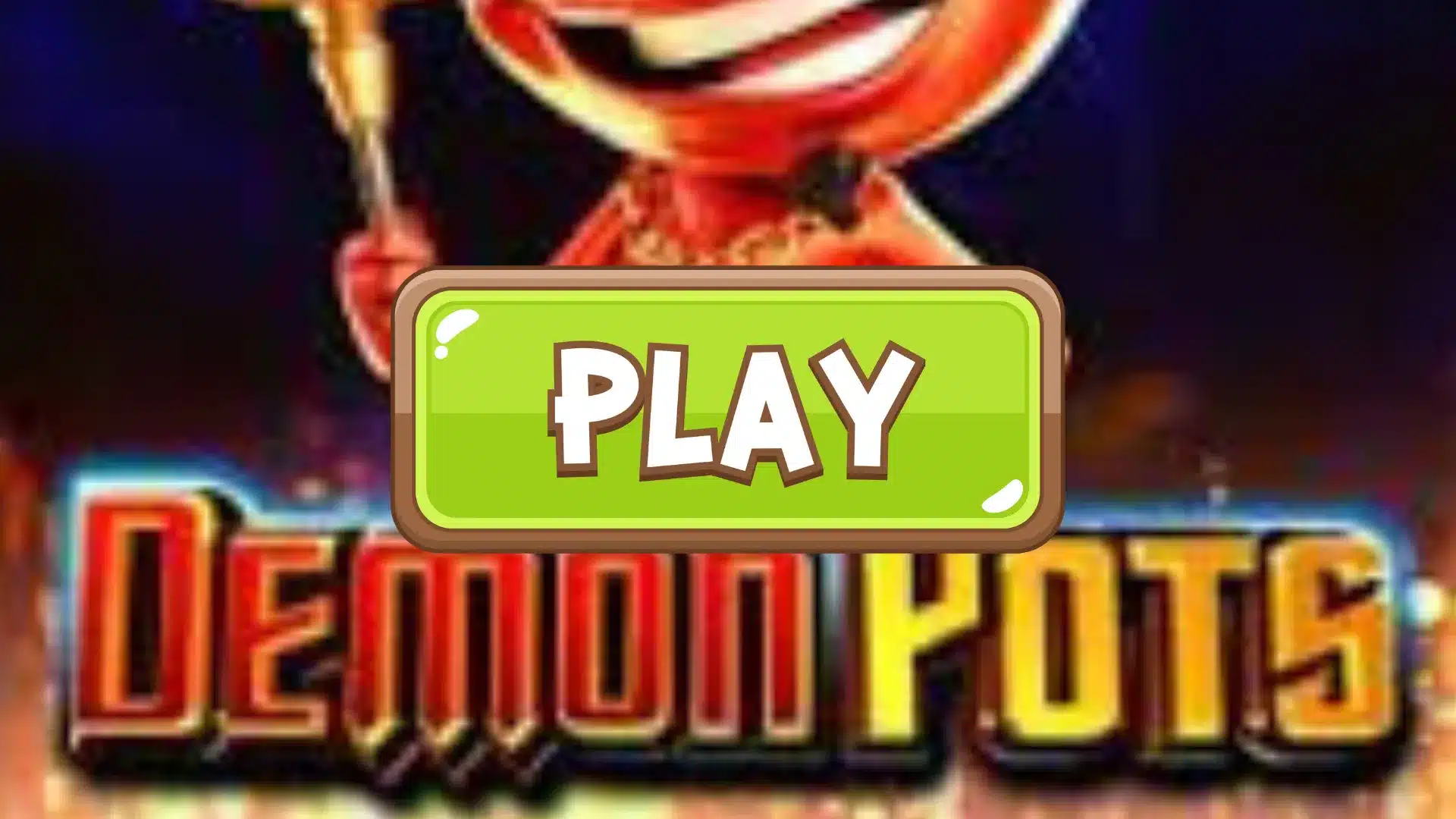 Play Demon Pots with real money at
Vivid Imagery and Sound
The game engulfs players in a world ablaze. Flames dance as a backdrop, while a demon with piercing horns stands as the wild symbol. The ska-infused soundtrack brings in an unexpected twist, giving players a taste of the unexpected.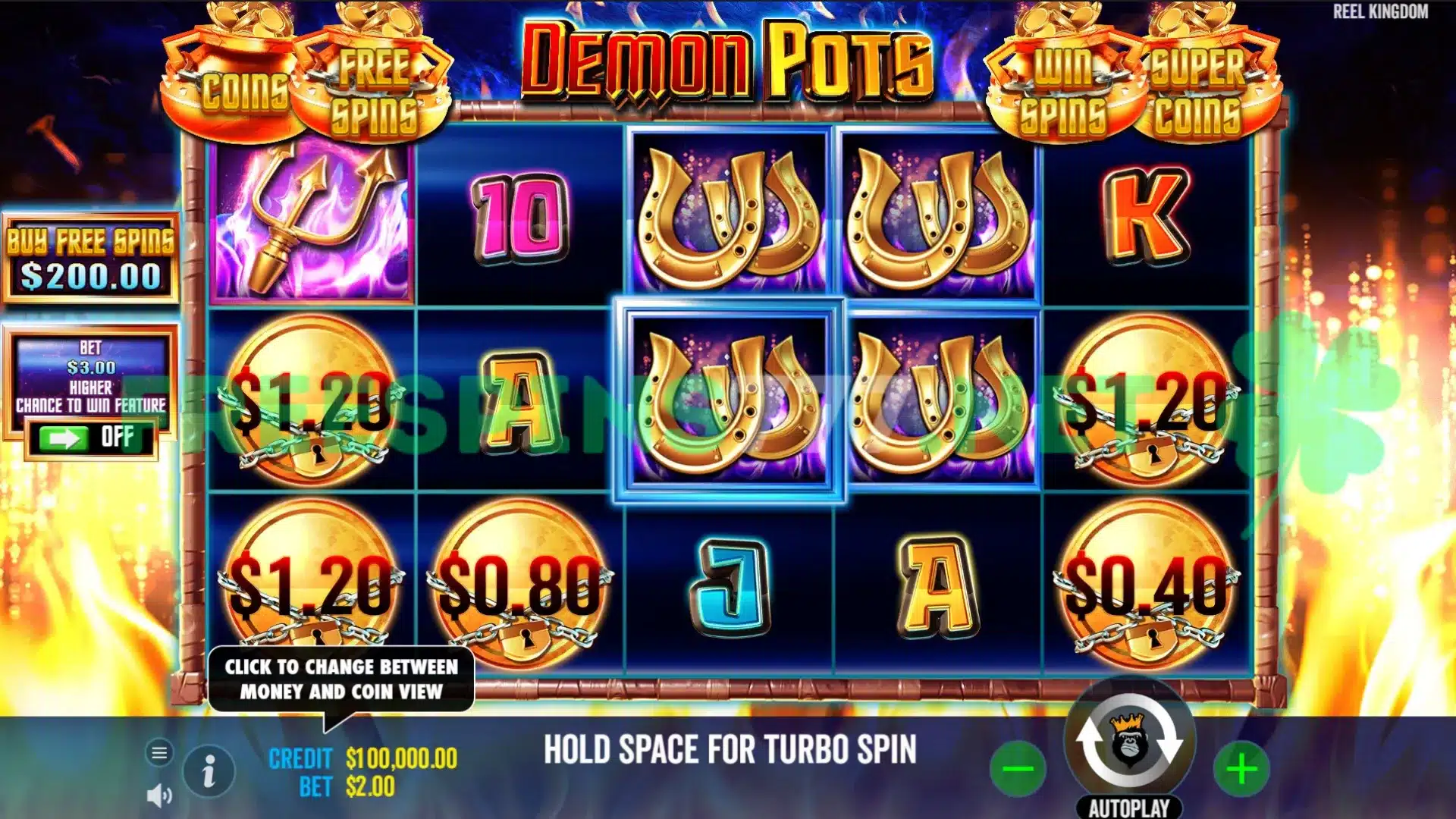 Mastering the Gameplay
Understanding its 5x3 grid structure and 40 paylines is key. The demon, while menacing, is your ally. It acts as the wild, substituting for symbols barring the Coin ones. But remember, in the base round, the demon only emerges at the grid's heart.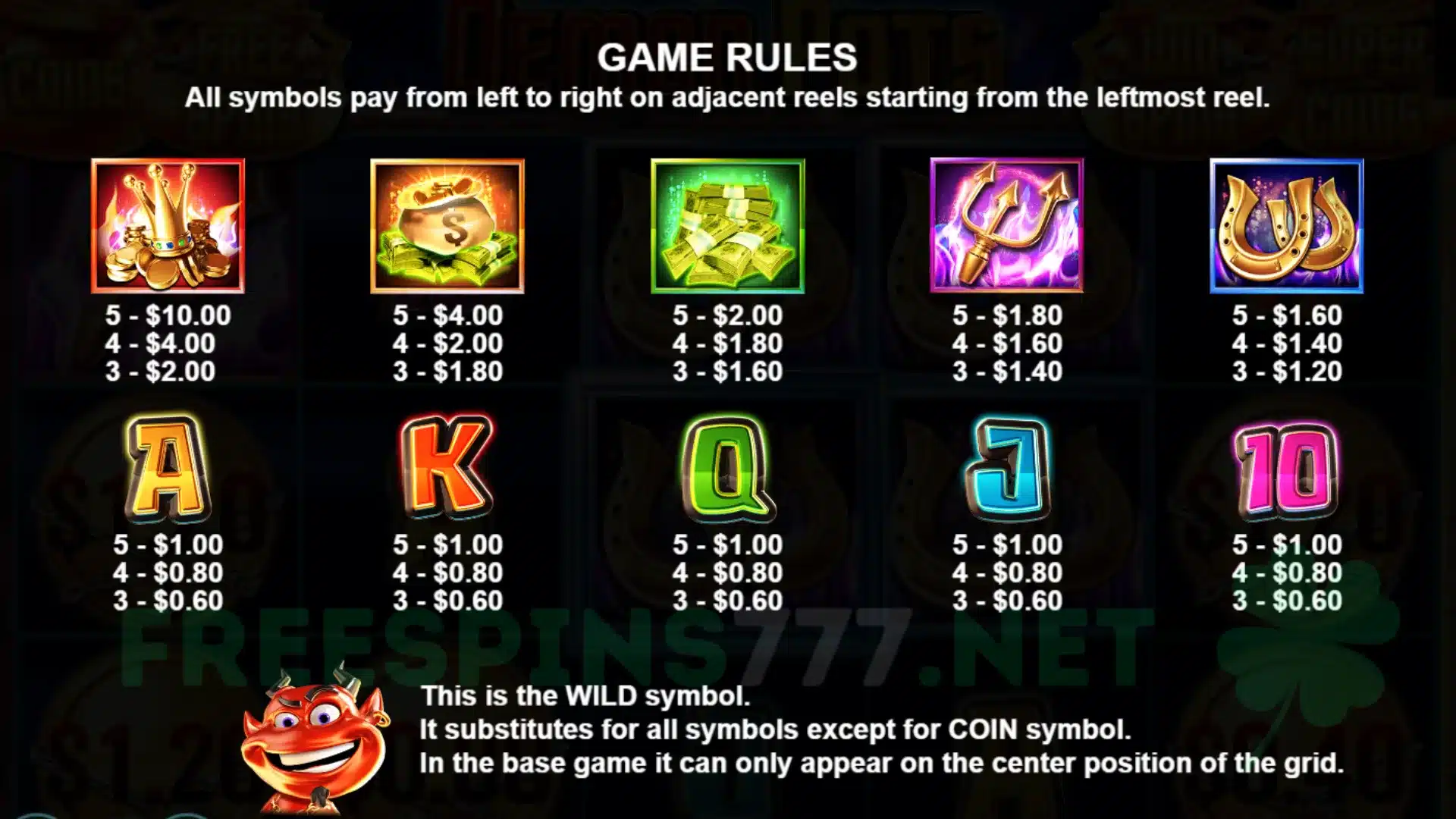 Coins: A Path to Rewards
Coins gleam with values from 0.2 to 2x the total wager. When the demon and Coins appear together, the Coin values become yours. Further intrigue lies in the demon's ability to hurl fireballs at overhead pots, unlocking them. Activating the Coins pot showers the grid with coins, while the Super Coins pot offers even more enticing values.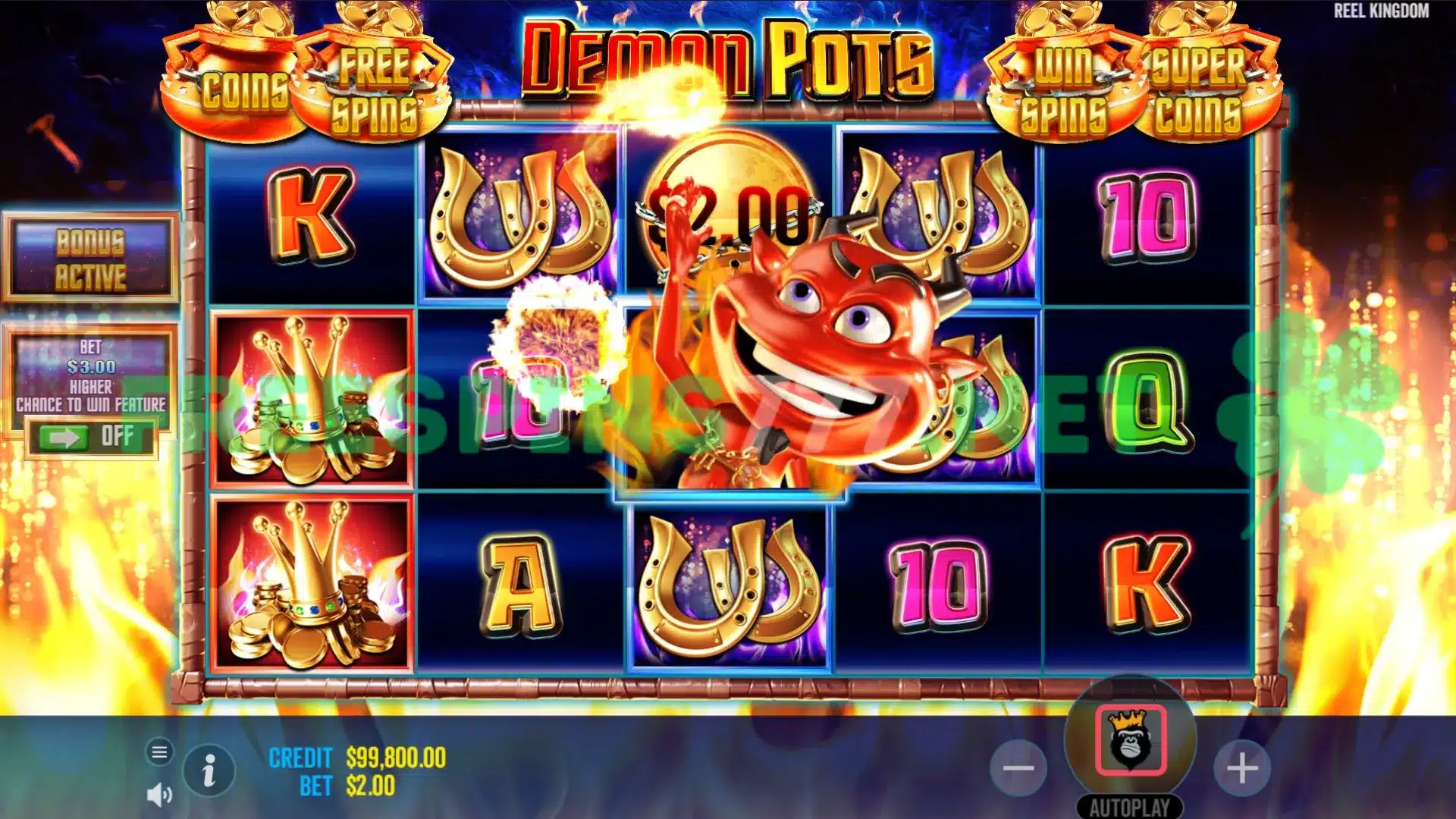 Win Spins: Guaranteed Rewards
Activate the Win Spins pot, and six respins await. The demon clings to the grid's center, ensuring every respin grants rewards. If fortune favors and Win Spins pot activates during this feature, another set of six respins join the fray.
Free Spins: Extended Gameplay
Six free spins are up for grabs when the Free Spins pot awakens. With the demon holding its ground, other pots may activate during these spins. The chance of landing a fully stacked wild intensifies the excitement. If this happens, payouts can magnify up to three or six times, based on the stacked wilds present.
Bonus Buy: Instant Gratification
For the impatient player, an immediate route to free spins is available. At 100x the wager, players can directly activate the Win Spins followed by the Free Spins pot.
Demon Pots Slot Review Concluding Thoughts
Demon Pots is undeniably distinct. While its quirky nature may not resonate with all, its potential 6,000x bet win makes it worth a spin. Whether a novice or a seasoned player, "Demon Pots" offers a journey worth embarking upon.