Enchanted Waters Slor Review (Yggdrasil)
Enchanted Waters Slot Review: A Mystical Underwater Adventure
Dive deep into Enchanted Waters Slot, a master creation by Yggdrasil. This slot captivates players with its mesmerizing graphics, delightful mermaids, and lucrative features. Both novices and veterans will find this game a refreshing addition to their gaming repertoire.
Enchanted Waters Demo free to play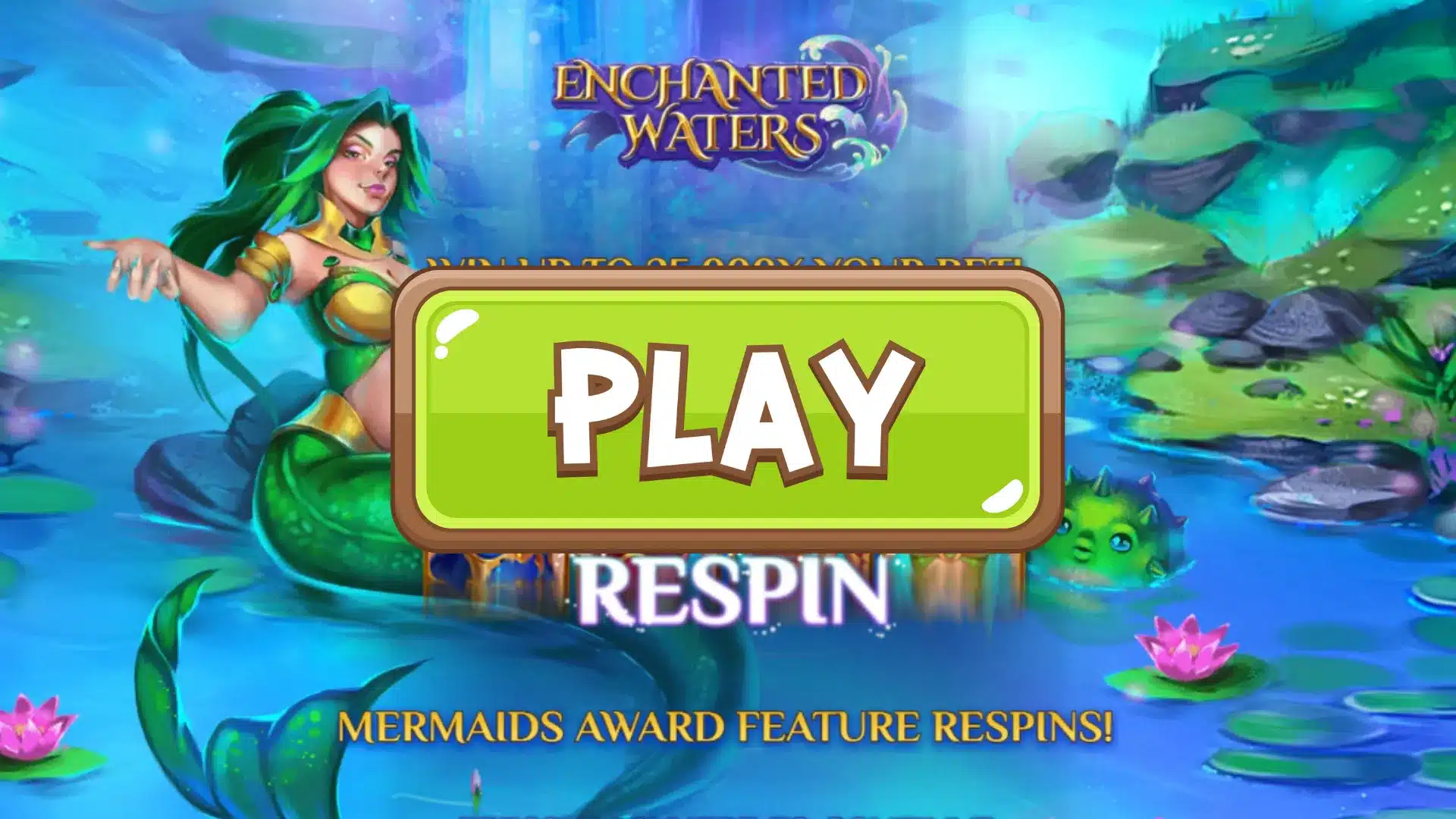 Play Enchanted Waters for real money
The Magical World Below
The underwater theme in Enchanted Waters Slot is beautifully executed. Once you start spinning, the allure of the tropical paradise unfolds. The magic intensifies when mermaids grace the reels, offering enchanting respins that promise significant rewards. For players seeking a momentary escape, this slot provides the perfect aquatic retreat.
Enchanted Waters Respins
Mermaid Symbol on 5th Reel: Initiates the Mermaid's special respin feature.
Features of different Mermaids:
Multiplier: Boosts wins by factors like x2, x3, x5, x10, and even x25.
Avalanche: Removes winning symbols, allowing new ones to drop, increasing win chances.
No Lows: Only high-value and unique symbols remain on the reels.
Expanding Wild: Any wild symbols stretch to fill the entire reel upon appearance.
+1 Symbol
On the 5th reel a special +1 Symbol can land.
In Respins it grants another Respin.
In Free Spins it grants +1 Free Spin.
Golden Bet Feature
Activate the Golden Bet for 15x bet to be awarded a guaranteed random Mermaid on the 5th reel.
Free Spins: Mermaids' Blessings Amplified
Free spins in the Enchanted Waters Slot are a sheer delight. Triggered by landing three or more scatter symbols, players can revel in 10 free spins. The magic intensifies if mermaids appear during these spins. Their enchantments linger, transforming the entire free spin session into a rewarding spree.
Enchanted Waters Bonus Buy Feature
For those impatient to experience the game's magic, Enchanted Waters offers a tempting Bonus Buy feature. There are two options to choose from. The first, costing 200x the bet, guarantees 10 free spins sprinkled with a mermaid's enchantment. However, if players are willing to invest 1,000x their bet, they'll be rewarded with 10 free spins where all mermaids cast their spell, making for an unforgettable gaming session.
Enchanted Waters Conclusion
The Enchanted Waters Slot from Yggdrasil is more than just a game; it's an entrancing experience. Combining impeccable design with rewarding features, this slot stands out as a testament to Yggdrasil 's prowess in creating captivating casino games. Dive in, and let the mermaids guide you to treasures untold.