A Deep Dive into Gigantoonz Slot Game
Slot games, an integral part of online casinos, offer an incredible mix of adventure, thrill, and potential rewards. Among the plethora of games available, Gigantoonz stands tall, presenting a unique combination of entertainment and chance.
Gigantoonz Demo Slot free to play
Play Gigantoonz Slot for real money at
The Animated Journey
Gigantoonz takes players on an engaging escapade with the Reactoonz. A sequel in the Reactoonz series, the game showcases the creative genius of Dr Toonz and his intriguing inventions. The highlight is an animated Gargantoon, adding flavor to the Mega symbols during gameplay.
The Nuances of the Game
A significant aspect to note is the nature of Mega symbols. They are counted as single symbols when forming wins, yet offer a higher cluster value. Moreover, if a Mega symbol doesn't fit, it cleverly splits, filling up vacant spaces with individual symbols.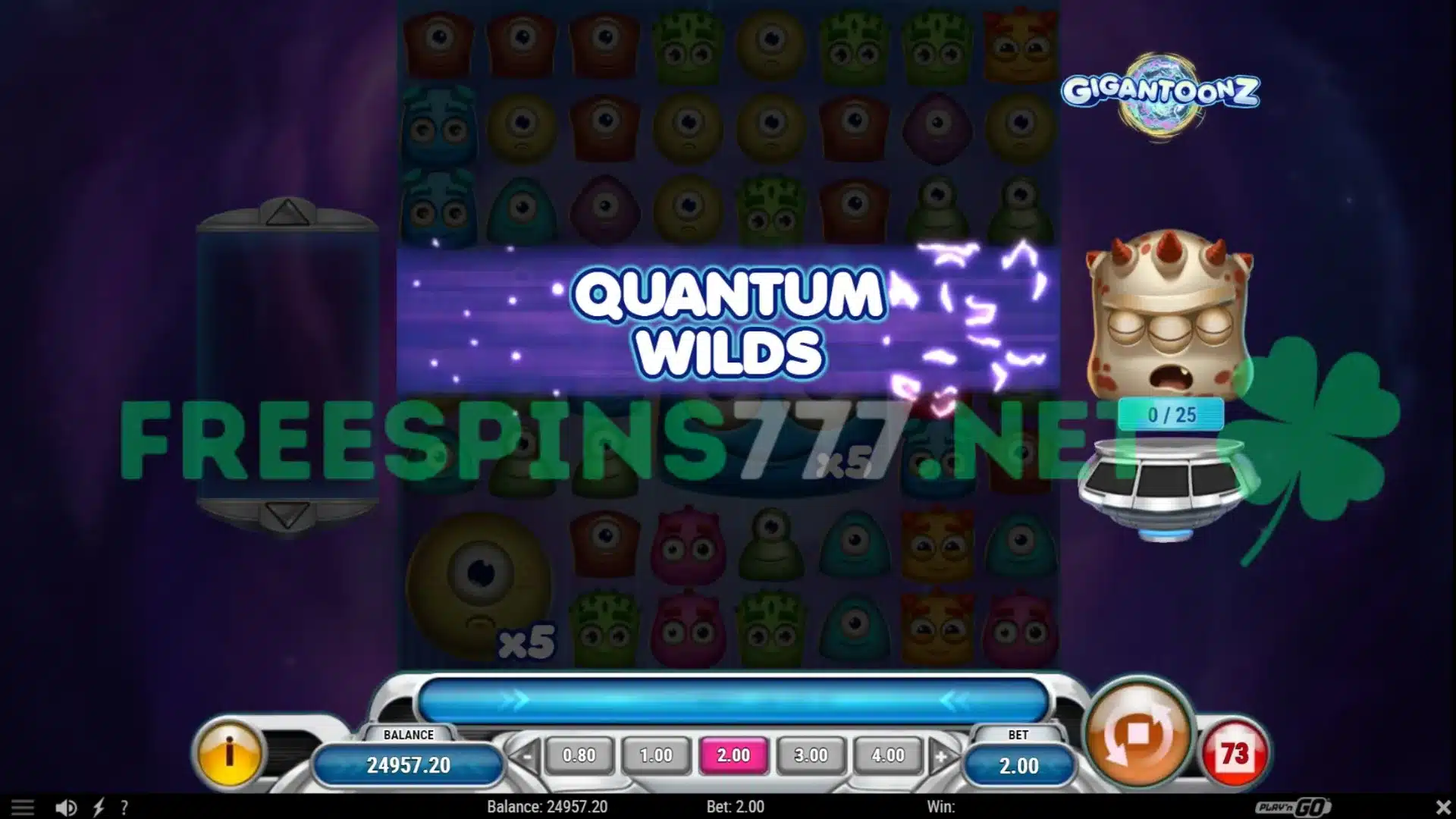 Quantum Wilds and the Quantumeter
When victory evades you, the game introduces five to ten Quantum Wilds randomly into the grid. These Quantum Wilds only materialize when the Quantumeter stirs them. The Quantumeter, featuring four charging levels, gets activated once the cascades run out.
Power of the Quantumeter
Upon collecting 25 charges, an energy boost initiates, eliminating four random symbols. With 50 charges, the Metamorphosis phase comes to life, transforming random symbols, inclusive of Mega symbols. Achieve 75 charges to add four Mega symbols and two to five Quantum Wilds. Lastly, at 100 charges, the Mega-Gargantoonz comes alive!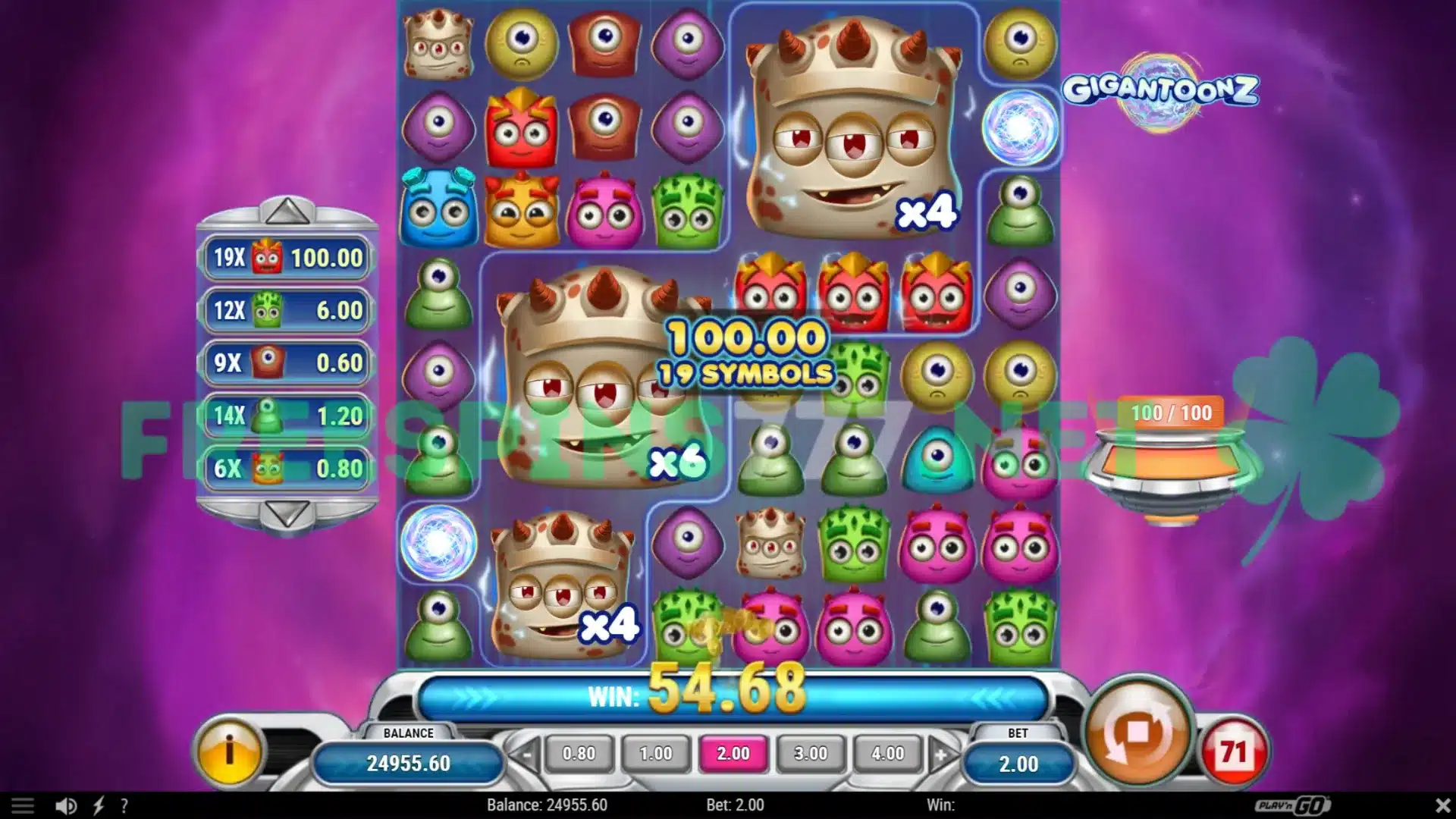 Engaging Characters
Led by Gargantoon, the petite Reactoonz serve as symbols on the grid. Their eyes, as in previous games, indicate value. This innovative game, a grid slot type, was released on January 26, 2022.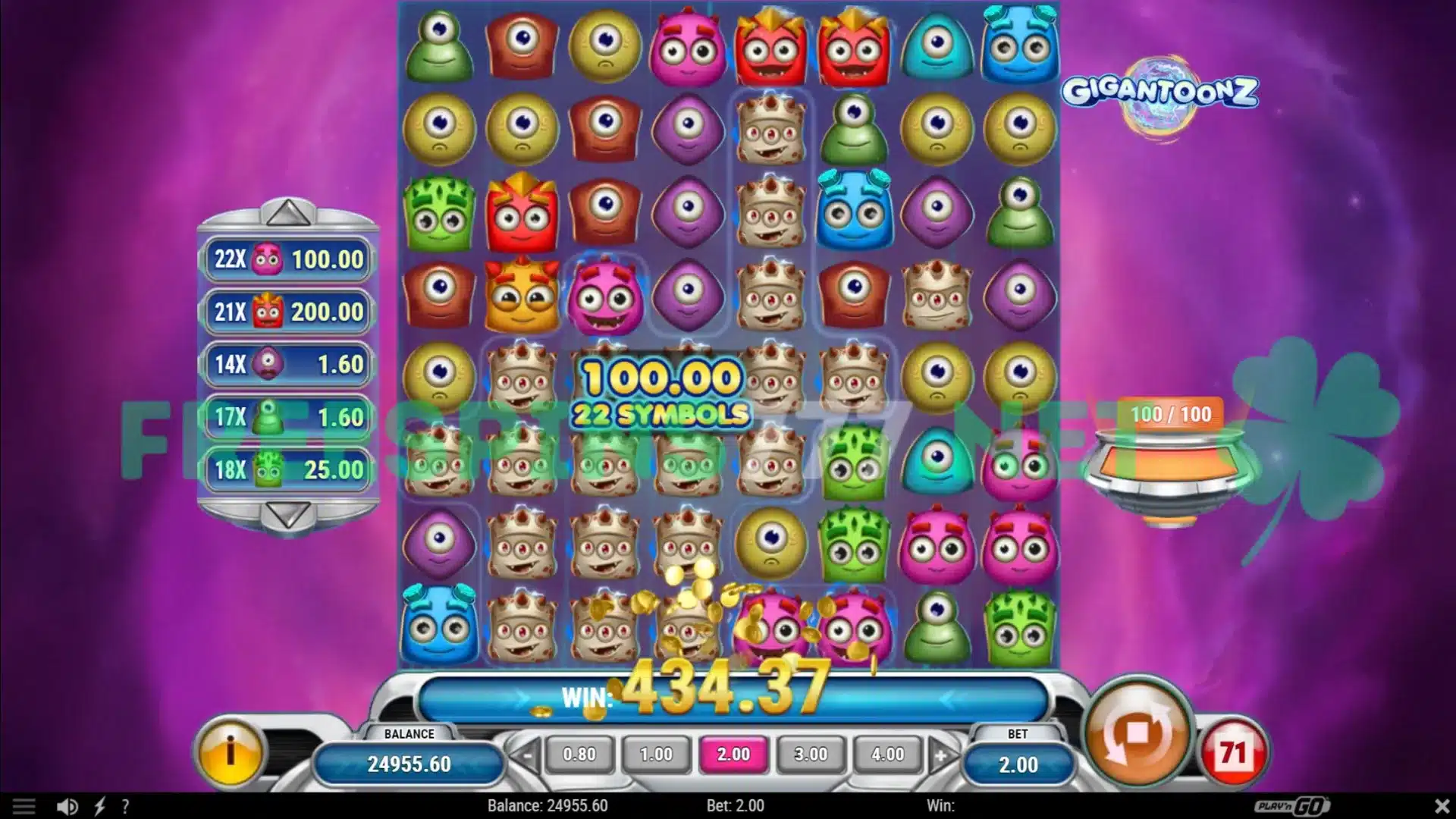 The Creative Aesthetics
Finally, the game's lively colors, coupled with the Reactoonz grid, provide a vibrant backdrop. This setting is reminiscent of a dynamic chemical reaction, each play shifting the tones, adding to the player's delight. Hence, Gigantoonz isn't just a game; it's a never-ending Reactoonz story waiting to unfold.