Mad Cabs Slot by Iron Dog Studio
In the ever-expanding universe of online gaming, Iron Dog Studio has carved a niche for itself. Among its stellar offerings, the Mad Cabs slot stands out brilliantly.
Play Mad Cabs Demo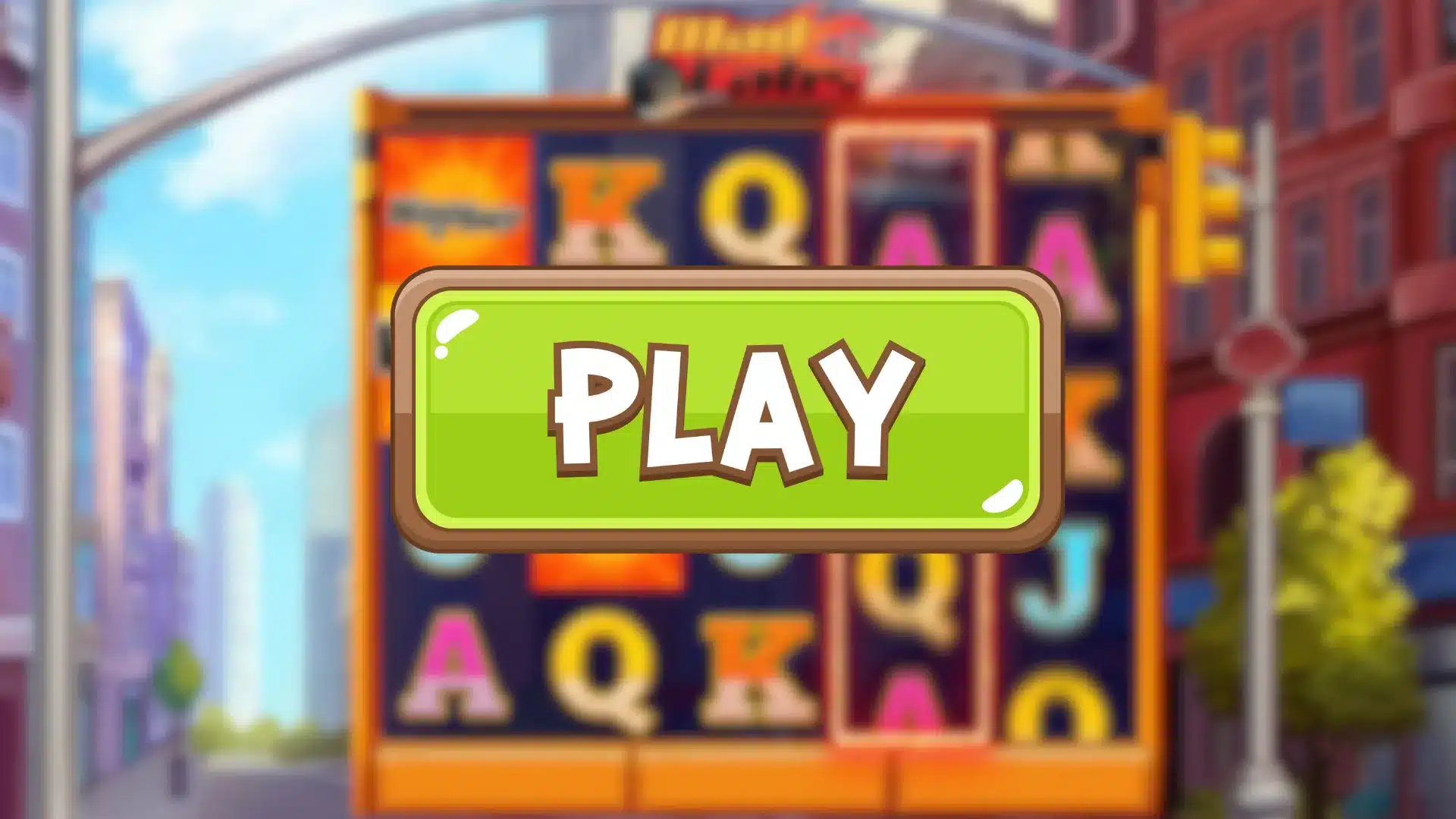 Play Mad Cabs here
Transportation Revved Up
Mad Cabs isn't your usual slot game. Taking cues from the bustling world of taxis, tuk-tuks, and limousines, it presents a scene that's both familiar and thrilling. The desolate downtown street, bursting with potential rides, sets the stage. And the energetic rock tunes? They fuel the player's journey.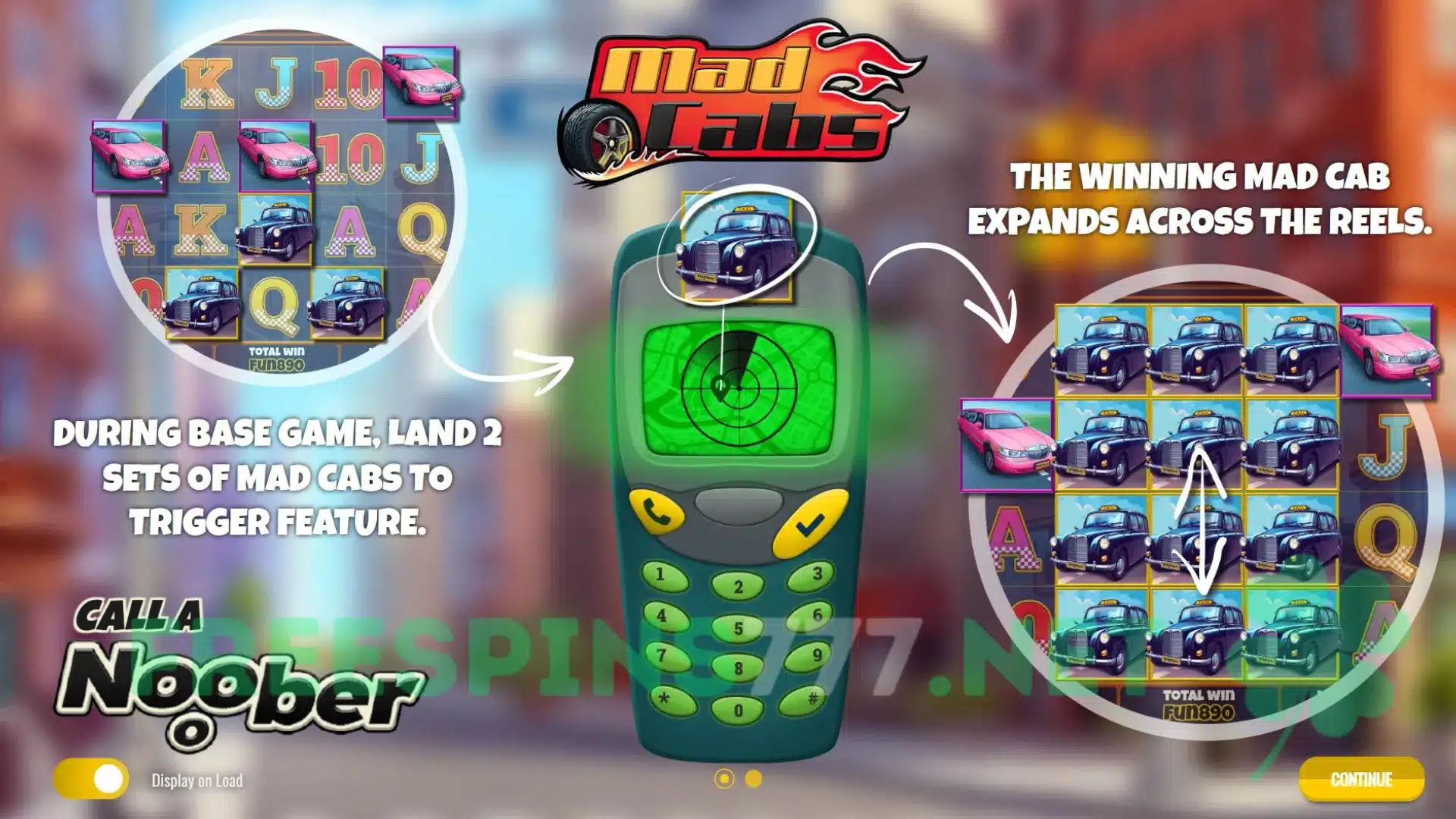 Visual Allure: Riding in Style
While a slot's mechanics matter, its design is equally pivotal. Mad Cabs doesn't disappoint. Colorful tuk-tuks, yellow taxis, and limousines grace the reels, while a dynamic urban backdrop paints the town. Iron Dog Studio's signature design shines through, making it a visual treat.
In-game Thrills: Beyond the Basics
Yes, there are regular symbols. Racing-themed cards, intriguing cab symbols; but the limo is a high roller. Even a pair can win you rewards. And those flaming wild symbols? They aren't just placeholders. Mimicking the value of a limo, they up the game's ante.
Special Feature: Noober Calls
The 'Call a Noober' feature is a game-changer. Spot diverse Mad Cab symbols poised for a win? Prepare for a surprise. A random cab symbol swells, dominating the reel. The best part? These giants pay, regardless of their position.
Boosted Spins: Taking the High Road
Free spins are coveted. Score 3 or more Noober scatter symbols, and you're in luck. But here's the twist: during these spins, the 'Call a Noober' feature morphs. High-paying symbols on multiple reels can trigger it, morphing into matching symbols before expanding.
Bonus Buy Feature
For those impatient souls, Mad Cabs offers a shortcut. The Bonus Buy lets you dive straight into special features. Yes, it comes at a price - either 40x or 80x your bet - but the thrill might just be worth the plunge.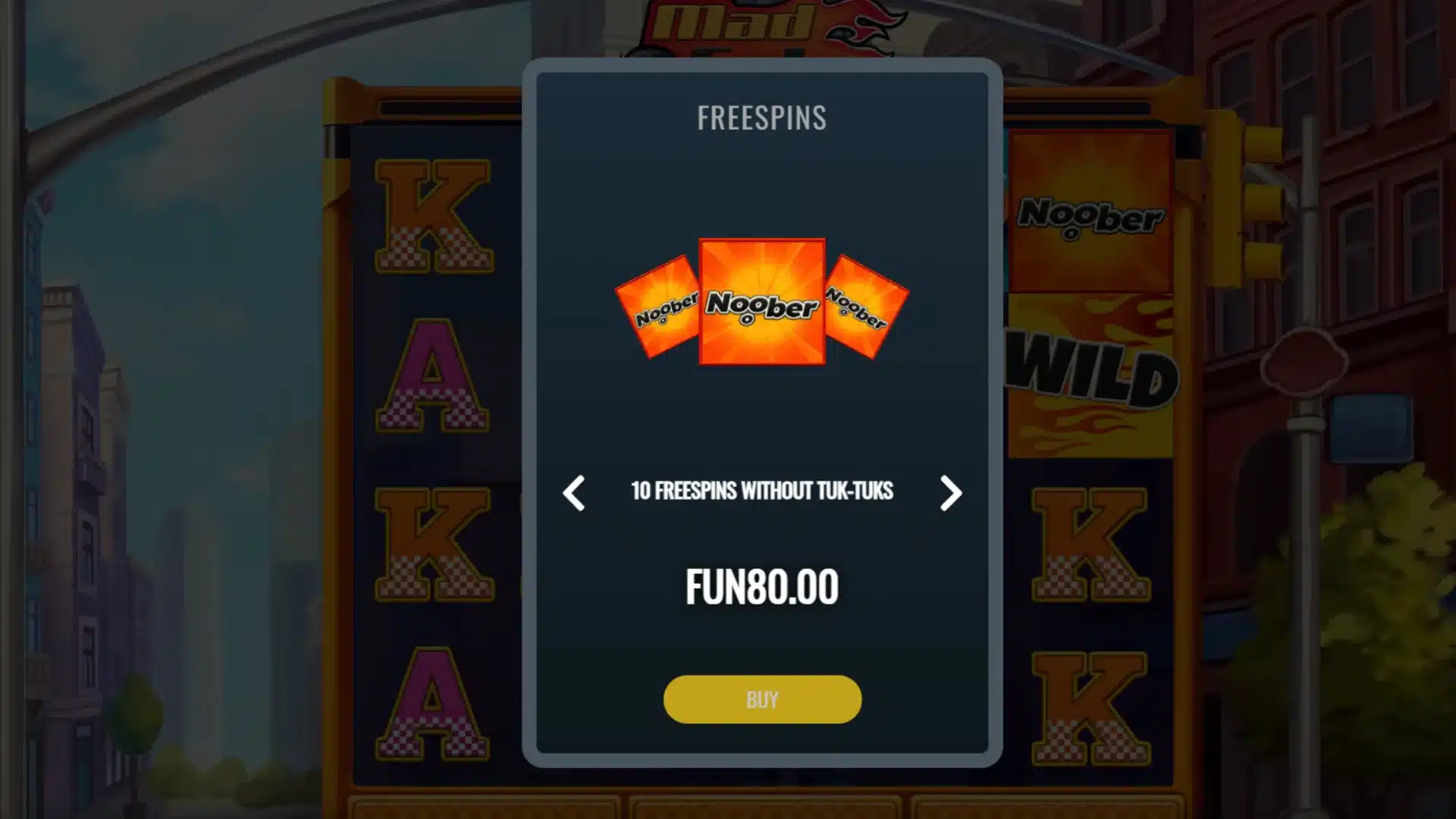 Mad Cabs Concluding Thoughts
Mad Cabs by Iron Dog Studio is more than a game; it's an experience. Whether you're new to slots or a seasoned player, its engaging theme and tantalizing features make it a must-try. So, next time you're seeking an exhilarating slot ride, remember to hail Mad Cabs.