Ugliest Catch Slot Review
Dive into the world of Ugliest Catch, a standout slot game from Nolimit City. This isn't your typical fishing-themed slot; it brings a humorous and exaggerated portrayal that's a signature of Nolimit City.
Ugliest Catch Demo
Ugliest Catch available at
Ugliest Catch Slot Features
Enhancer Cells
Upon landing a scatter symbol, locked enhancer cell positions are unlocked, revealing Fisherman Wilds, Big Bertas, xWays, or regular pay symbols.
Fish Trophy & Big Berta
Fish Trophy and Big Berta symbols display random multiplier values, which can be won in the Kill N' Grill Wild Fishing feature.
Lunker Spins - Hawg Spins - Honey Hole Spins
Depending on the number of scatter symbols landed, different free spin modes are triggered, each with varying enhancer cells and additional free spins.
Kill N' Grill Wild Fishing
This feature collects multiplier values from Fish Trophy symbols for the player, on top of any symbol payout.
Ugliest Catch Bonus Buy Feature
Players have the option to directly purchase various free spin modes, with costs and RTP varying based on the chosen mode.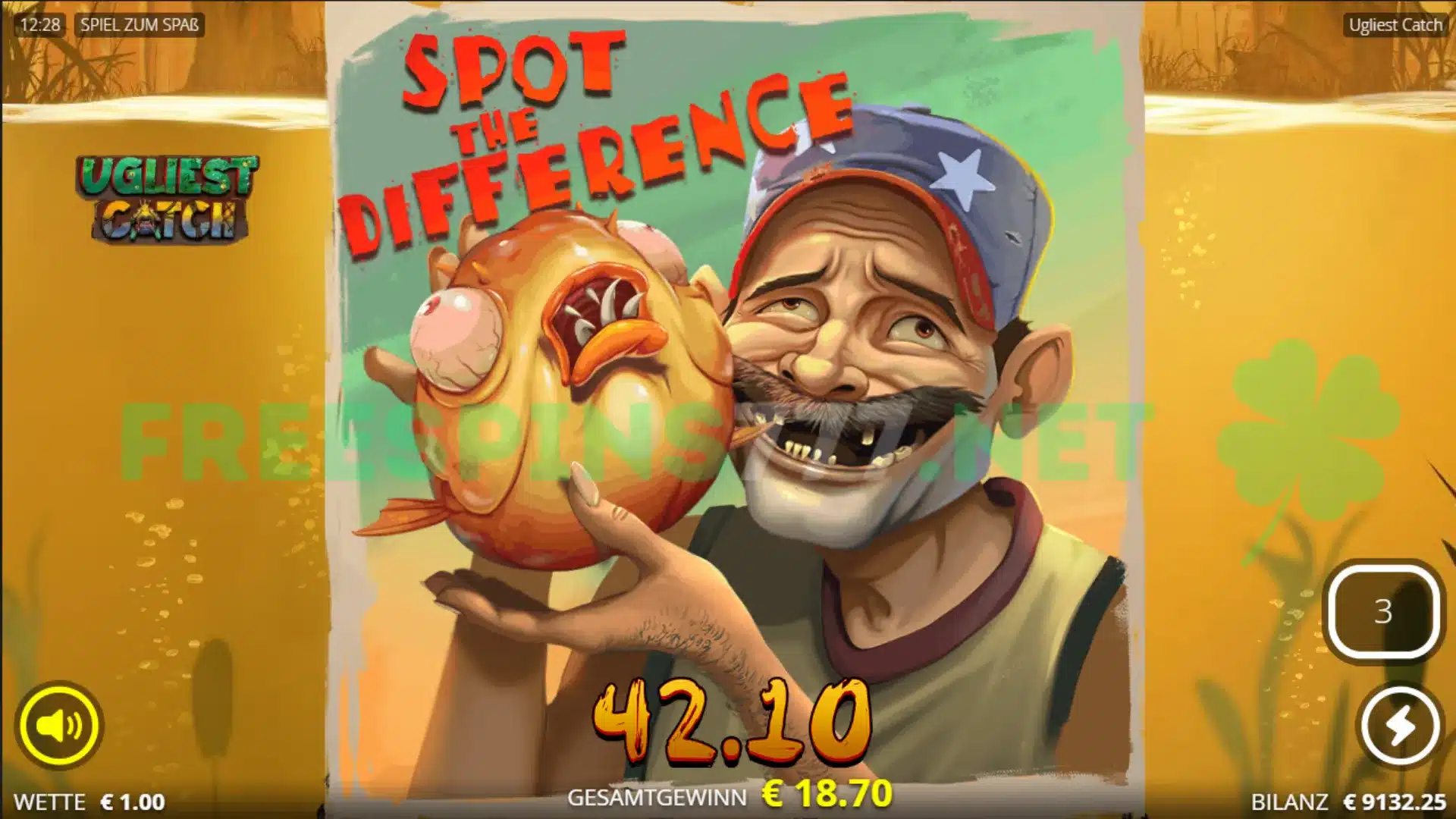 Ugliest Catch Slot Conclusion
Ugliest Catch might seem like another fishing slot at first glance, but thanks to Nolimit City's unique approach and humorous portrayal, it stands out distinctly from other games. With high potential and exciting features, "Ugliest Catch" offers both entertainment and significant winning opportunities. It's certainly a must-try for all slot enthusiasts looking for something fresh and exhilarating.