All New Upcoming Evolution Gaming Live Games for 2023
Prepare yourself for a thrilling new year as Evolution Gaming, the front-runner in the live casino gaming scene, announces its exciting roster of releases. Set to transform your gaming experience, these all new upcoming Evolution Gaming live games for 2023 will undoubtedly captivate you with their innovative gameplay and immersive graphics.
The soon-to-be-released Red Door Roulette Live by industry giant, Evolution Gaming, is set to be an exciting addition to the world of online casinos. Offering a unique blend of traditional roulette gameplay and innovative elements reminiscent of the popular game Crazy Time, it promises an exhilarating experience. As players venture through the proverbial red door, they are greeted with a vast wheel of fortune, loaded with tantalizing golden keys attached to lucky numbers and the potential for substantial rewards. The suspense and thrill are heightened as the wheel spins, with players choosing from one of three flappers before the wheel halts, possibly revealing a grand payout. With a design that ensures compatibility on both PC and mobile devices, Red Door Roulette brings the thrill of casino gaming to your fingertips, irrespective of your location. Evolution Gaming continues to affirm their commitment to providing an immersive gaming experience with this impending release on 31st October 2023. All things considered, Red Door Roulette Live is poised to make waves in the online casino landscape, melding the old with the new in a captivating fusion of chance, anticipation, and opportunity.
With the impending arrival of Lightning Lotto Live in 2023, Evolution Gaming is set to redefine the online lottery experience. This innovative game ingeniously infuses the thrill of lightning multipliers into a conventional lottery framework, promising the potential for multiplied winnings and a captivating gameplay experience. Incorporating two sets of numbers from two drums, the excitement mounts as each ball is drawn and players hope for a match on their ticket. The introduction of the Lightning number, and the potential for a substantial multiplier effect, offers a thrilling twist to this lottery game. Coupled with the tantalizing Golden number, each draw could potentially result in a windfall of winnings. As the latest addition to the highly successful Lightning series, Lightning Lotto Live upholds the legacy of its predecessors and sets the stage for a gameplay experience that blends the familiar with the novel. Although details remain somewhat sparse, this game, with a RTP of 93,00% and a release date set for the third quarter of 2023, is one to watch. Echoing the thrill that has become synonymous with the Lightning series, Lightning Lotto Live is poised to electrify the online lottery landscape.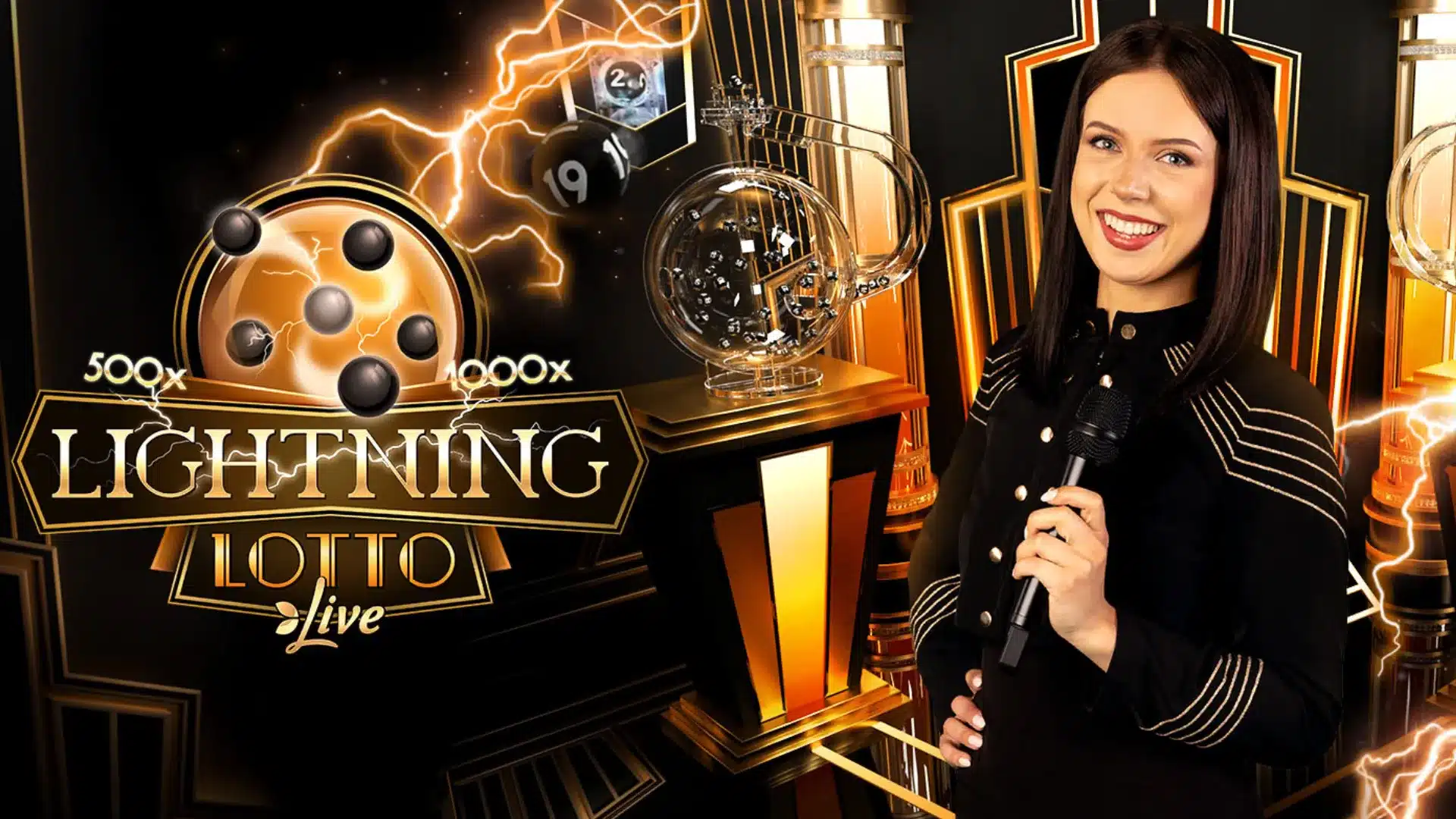 As Evolution Gaming unveils its latest gem, XXXtreme Lightning Baccarat Live, it's clear that the boundaries of online casino gaming are being pushed even further. This dynamic addition to the Lightning series follows the successful formula of its predecessor, the original Lightning Baccarat, yet introduces an adrenaline-pumping twist with even bigger multipliers. The electrifying suspense of each round, enhanced by the potential of sky-high multipliers, adds an unprecedented level of excitement to this game. The game's core, the Lightning Round, delivers a captivating spectacle, with up to five Lightning Cards drawn from a virtual deck, each carrying a possible multiplier. With the thrill of potentially reaching a staggering 2100x your bet, the introduction of these extreme multipliers adds an additional layer of suspense, transforming each round into a high-stakes game of chance. The anticipated launch of XXXtreme Lightning Baccarat Live on 31st October 2023 promises a revolution in the world of online Baccarat. Its cross-device compatibility ensures that players can enjoy this exhilarating experience anytime, anywhere. The addition of a real-time live dealer and chat function adds to the interactive elements, further enriching the gaming experience. As the landscape of online casino gaming continues to evolve, this game stands out as a testament to the innovative blend of suspense, excitement, and potential rewards that this industry can offer.
Evolution Gaming has outdone itself yet again with the introduction of Prosperity Tree Baccarat Live, a ground-breaking entry into the online casino world. This game adds a fresh twist to traditional Baccarat, featuring the symbolic Prosperity Tree that rains multipliers, transforming the gameplay experience into a journey of potential wealth and abundance. The unique feature of eight randomly generated Prosperity Cards per round, laden with 2x or 3x multipliers, exponentially enhances players' potential returns, making each round a delightful opportunity for considerable winnings. Distinctly different from the high volatility of games like XXXtreme Lightning Baccarat, Prosperity Tree Baccarat presents a more player-friendly approach, masterfully blending elements of Lightning Baccarat with frequent multiplier cards, thereby significantly increasing the likelihood of multiplied payouts. Evolution Gaming's dedication to creating exciting and rewarding experiences is made evident with Prosperity Tree Baccarat Live. Whether you're a fan of traditional table games or prefer the thrill of game shows, this innovation delivers a one-of-a-kind gaming experience that defies the ordinary. With the launch of Prosperity Tree Baccarat Live, prepare to immerse yourself in a world where prosperity and rewards are just a game away.
Video Poker Live, presented by Evolution Gaming, is poised to shake up the online casino industry with its exhilarating fusion of traditional video poker and live casino experiences. This game offers players a high-stakes platform where strategic prowess can shine, underscored by the thrilling possibility of multi-hand play, which ramps up the intensity by allowing up to a hundred hands to be played simultaneously. One of the standout features of Video Poker Live is the tangible authenticity it brings to the table with the use of real card decks, capturing the essence of the traditional poker experience. Adding an extra layer of excitement is the introduction of a live dealer, a feature that ramps up interactivity and brings the game to an entirely new level. With its upcoming launch on August 23, 2023, Video Poker Live is set to become the next big thing in the casino world, offering varying return to player (RTP) rates across its five different games, thus making it a potentially lucrative choice for gamers. In a nutshell, whether you're a seasoned video poker enthusiast or a live casino fan, Evolution Gaming's Video Poker Live promises an unforgettable, action-packed gaming experience that takes the thrill of online gaming to new heights. Stay alert, as the future of online gaming has arrived, and it promises a hand filled with strategy, excitement, and untold potential.
An exciting fusion of suspense, strategy, and adventure, Gonzos Treasure Map Live promises to break new ground in online casino gaming. By interweaving a captivating narrative featuring the celebrated explorer Gonzo, an array of engaging gameplay features, and high-volatility betting options, it offers a game that's both appealing to seasoned gamers and inviting for newcomers. With the anticipation of a September 2023 release, this Evolution Gaming creation stands poised to redefine the online slot gaming landscape, turning every game into an immersive expedition into a world of ancient riches. Truly, Gonzos Treasure Map Live embodies the future of online gaming – innovative, thrilling, and full of potential rewards.
Gold Vault Roulette Live emerges as a glistening gem in the online casino world, elegantly merging classic European Roulette with riveting high-payout RNG elements. The game, developed by the esteemed Evolution Gaming, goes above and beyond the traditional gaming experience, imbuing every spin with suspense and the potential for multiplied wins through its unique Gold Bars feature. From the sophisticated atmosphere of a bullion vault to the enthralling gameplay, it truly captivates and offers all players, whether novices or veterans, a thrilling, strategy-filled adventure. With its balance of reliable RTP rates and a stimulating splash of volatility, Gold Vault Roulette Live indeed raises the bar for immersive, rewarding online gaming. Embark on this golden journey, and let the promise of multiplied riches turn every spin into an exhilarating experience.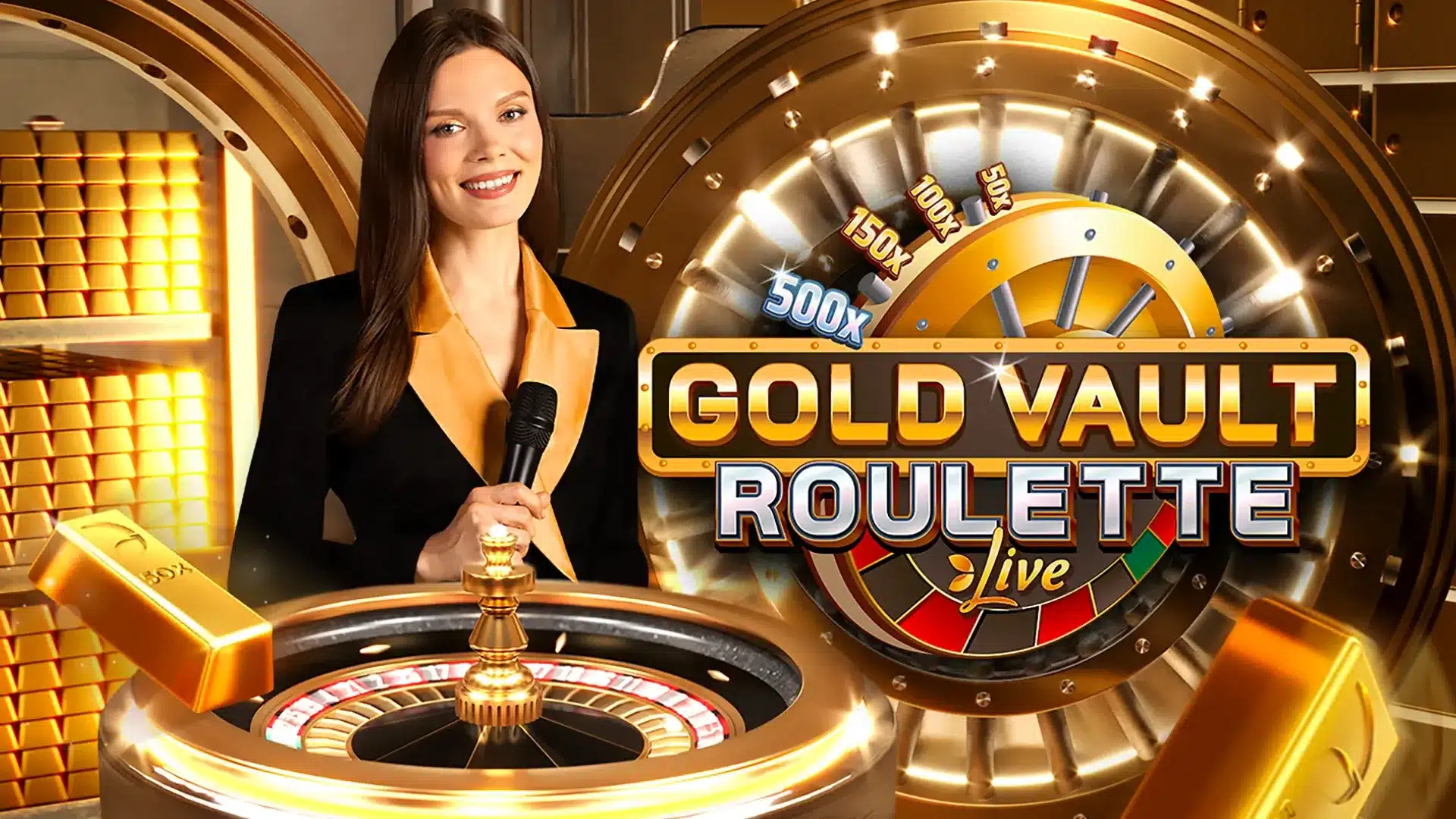 The introduction of Evolution Gaming's Crazy Pachinko Live Game is a momentous occasion in the online casino sphere. This inventive addition marries the thrill of live gaming with the unique mechanics of a beloved bonus game, ensuring an immersive, unpredictable gaming experience. With a host of standout features, from the intriguing descent of the coin through a pin-filled maze to the lucrative multipliers, Crazy Pachinko provides a dynamic, visually striking gaming experience. Designed to captivate and engage, it serves as an affirmation of Evolution Gaming's pioneering role in the industry. The anticipation is palpable as Crazy Pachinko is primed to elevate your online casino experience from ordinary to truly extraordinary.
All New Upcoming Evolution Gaming Live Games for 2023